The Law Society has called on the Bank of England to allow large legal firms to access Treasury-backed emergency loans designed to help major businesses during the Covid-19 crisis.
The Covid Corporate Financing Facility, which comprises the bulk of the £330bn pledged to support British businesses by the chancellor Rishi Sunak, is designed to help support liquidity among big business groups. If eligible, companies will be able to sell commercial paper to the BoE through their own bank. The government-backed paper is a type of short-term debt that can be held for up to a year.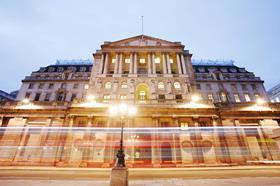 In practice, however, the Bank has said businesses able to draw on the loans will typically be incorporated UK companies with significant employment in this country. The scheme has also attracted criticism because companies also need to be investment grade to apply.
In a letter to the Bank last week, Chancery Lane point out that most large law firms are partnerships, and would therefore be ineligible. The Society is seeking urgent clarification on whether they could be included.