I am a solicitor with 11 years' PQE in property litigation and leasehold enfranchisement. I am interested in a career in public law and want to know the best way for me to do this.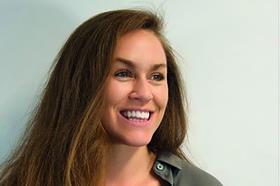 Polly Sweeney, partner, Rook Irwin Sweeney says…

Public Law encompasses a vast range of legal areas and many public lawyers specialise in a specific field or fields – for example, immigration, housing, community care, education, discrimination, procurement or 'commercial' judicial review.
My first questions would be why you wish to pursue a public law career, if you have a particular area of interest and what the drivers are behind your decision. Practically, you also can't ignore the financial implications. This career change would probably have a big impact on the salary of an 11 years' PQE property litigation solicitor. This shouldn't be the case but it would be wrong not to mention the impact of years of cuts to legal aid on the financial sustainability of many areas of law.
My second questions would be: is your firm already doing any public law work; and is there an opportunity to gain experience in another department while maintaining your existing practice.
Whatever your background as a solicitor, you will likely have been involved in at least one case involving a public authority or indeed where judicial review may have been used to challenge a decision. In property litigation, for example, this may include planning decisions, statutory appeals or procurement. Identifying and (with appropriate supervision and input from specialist counsel) assisting with some public law claims in the context of existing cases in an area of law you are familiar with can be a good way to build experience and skills. If your firm has a public law department, this may also offer an opportunity for growth into different areas.
Alternatively, if you are looking for a complete change in specialism that cannot be supported within your firm, you will likely need to look for roles, at least initially, at a more junior level than your PQE while you build your skills.
Depending on your answer to my first questions, and your 'drivers' for pursuing public law, you may find that a volunteering role for a public law charitable organisation may equally achieve those wider goals.