I'm a City lawyer (corporate) at an international firm, and took the decision not to go for partnership four years ago. I have the chance to work for a business my family set up – something I always thought I would do growing up – for two days a week (unusual for a senior position). The firm says it will continue to find work for me, and are open to an arrangement whereby I split my time. But if this doesn't work out (practical problems include the business being several hours away), will I have burnt my bridges with the City? For background my husband and I (he's also a lawyer) have two children under 10.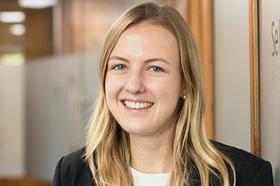 Jodie Beck, consultant, Sellick Partnership says…
Firstly, I think it is important to state that a candidate of your seniority and experience will always be sought after in the market, so trying something new for a short period of time shouldn't impact your chances within the City. I would say that you are in a very good situation with your current employer as they seem to be supporting your wishes – an indication that you are a valuable asset and will have the opportunity to go back full time should you wish. The most important thing for a candidate in your situation is communication, so make sure that you have a good relationship with your main point of contact at the firm.
Before making the decision I would ask yourself, are you moving to the family business because you want a healthy work/life balance, or is it a move you actually want to make? If it is work/life balance you seek, juggling two roles that are geographically miles apart may be more difficult than you think. I would give this some serious consideration as you don't want to burn out or start to resent either company, or your career. It will also be difficult to juggle both roles without a set plan in place, particularly if your current role is client facing. You will need to think about how you are going to effectively split your time for it to work.
In terms of seeking a healthy work/life balance, you should be able to achieve this whatever route you decide to take as long as you are organised. Around 12-18 months ago, many firms advertised flexible working, but in reality it wasn't actively offered to employees. Now, however, it seems that many firms are actively encouraging flexible working – allowing people to work from home, flex their hours etc. as a result of heightened awareness around the importance of work/life balance. If you are concerned about the potential impact on your career, ask your employer – they will likely be able to offer you success stories regarding other employees who have their own flexible working arrangement.
If you do decide you want to trial working for the family business, I would agree a set period of six or 12 months with your firm, after which you will review and decide what you want long-term. If you are both willing to make the effort with the arrangement, then there is no reason why you will burn bridges, but you need to communicate regularly. For whatever reason, if you decide that the arrangement is not working, then as long as you've been transparent throughout the trial process, then there's no reason why you won't be able to return full time to the City. If anything, you will gain respect from your colleagues for trying something new and acknowledging if it's not working, and you can take any experiences you have learned with you as you continue with your legal career.
I hope this offers some advice, and makes your decision a little easier. Good luck with whatever you choose to do!