I am a commercial property solicitor. After eight years in practice, I took a five-year career break to have two children. They are now at an age when I feel I can – and indeed want – to return to work. Is it unreasonable to expect to pick up where I left off, but with more flexibility? Everyone, surely, is working more flexibly now?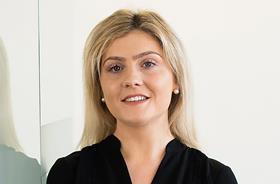 Faith Kelly, principal consultant, Sellick Partnership Limited, says…
Taking a break from your career is always a significant decision, especially for those working in high-intensity fields such as the legal profession. Exiting the world of work for an extended period can be hugely rewarding for those looking to focus on raising a family or to pursue other priorities - but it can pose challenges in terms of resuming your career afterwards.
We explore below the various ways that legal professionals can step back into their careers after an extended period away, ensuring they are able to set the right expectations and take full advantage of the flexible working options that are becoming more commonly available across the legal sector.
The difficulties of picking up where you left off
Resuming a successful legal career after a spell away from the field can certainly be achieved with the right mindset, and appropriate support from your new employer. However, it is important to note that this can be a challenging process, especially for those who have been out of the game for more than a couple of years.
As a rule, the demanding and fast-evolving nature of legal work means that it is unusual for people who have taken a career break of several years to be able to immediately pick back up at exactly the same level of responsibility and salary. Even with eight years of post-qualified experience (PQE), being away from the field for five years will undoubtedly require a certain amount of time to update themselves on the latest legal changes, as well as to reacclimatise to the demands of a high-pressure, target-driven job.
As such, it is likely that most employers will prefer to take on someone in this position at a lower level of pay or responsibility than they may have been used to prior to their career break. This gives the employee an opportunity to get back up to speed, while ensuring that the law firm is able to monitor the staff member's progress and performance for a certain amount of time before committing to reinstating their previous salary levels.
Although the impact of inflation on average salaries will bring your pay rate closer to your previous level, it is still to be expected that it may take some time to work your way back up to the salary you once received. By being realistic about this, you will be better prepared to ensure your reintegration goes as smoothly and quickly as possible.
The opportunities of flexible working
Although returning to work after a career break can be challenging, there is no doubt that the growing adoption of flexible working practices is making this process easier. 2020 was a game-changing year in terms of bringing flexible work into the spotlight as a mainstream industry norm, and there are no signs that this trend will reverse in 2021.
Even before the Covid-19 pandemic, law firms were becoming more aware of the significant benefits that flexible working models provide. By helping partners and solicitors to work from home or give them leeway over their working hours, staff are able to achieve a better work-life balance and integrate their professional responsibilities into their lifestyles, delivering greater productivity and higher job satisfaction.
Since the start of the pandemic, flexible working patterns have taken on even greater significance, with home working no longer seen as an optional perk, but instead an essential requirement to keep law firms running. For working people with children, this trend has also lessened some of the stigmas and preconceived notions they may once have faced, as employers are now more sensitive than ever to the difficulties of balancing the needs of their jobs and their families.
As such, anyone seeking flexible work as they re-enter the legal workforce in 2021 may well have an easier time finding it now than they would have a year or two ago. Managing partners are likely to be much more amenable to offering home-based roles, flexible hours or job-sharing schemes to help you work in a way that is convenient for you.
No one-size-fits-all approach to flexible working
However, it is important to remember that in many cases, there are still plenty of limitations to the amount of flexibility that law firms are willing or able to provide.
Most firms will still expect some degree of presence in the office, even during Covid-19, as their induction processes may not be able to be done remotely; for smaller firms that still rely on sharing physical files and paperwork, home-based working may simply not be possible at all.
Whether you are able to work flexibly for a given employer will also depend on the nature of the role, or the dynamics within the team. Those in business development roles, for example, may be required to work in specific locations in order to take part in essential networking, while less senior staff may need more direct supervision than others.
Ultimately, the key to a successful flexible working arrangement is trust. However your working hours are set up, your employer will need assurances that you will be able to deliver on your responsibilities and commitments to your colleagues and clients, especially if they have had negative experiences with staff members in the past. As such, many of the best flexible working models are those that evolve, changing as the employer and employee develop a better understanding of what each needs from the other over time.
The key to success: setting the right expectations
As with so many aspects of professional life, the key to making a successful return to work is communication, making sure that you are setting the right expectations in terms of what you require from your working arrangements, and what your employer can realistically provide.
This can be achieved in the following ways:
If you require flexible working arrangements or specific allowances for home working, be clear about this from the very start of the job search process. This will keep things transparent and stop this from becoming a sticking point later on during the application
Think about your key requirements for flexible work and prioritise these. This will help you focus your search on the right roles, and ensures you are not presenting prospective employers with a large, off-putting list of preferences and demands
Understand that every law firm will have their own limits on the options they are able to provide, whether due to logistical issues, requirements of the job, or the specific expectations of different partners within the same firm
Be ready to accept that you may need to work with an employer for a period of time to gain their trust and demonstrate your capabilities before you are able to get the working arrangements you desire
Be patient in your job search, and give yourself the time to compare different options and find an arrangement that meets your needs. This may not necessarily be a quick process, but it is better to hold out for the right role, rather than simply taking the first one