Will my past matter to the SRA?
I am just about to finish my LLB and wish to complete the LPC. However, a few years ago I was a director of a company that went into insolvency. I was guarantor for business loans for equipment and I had to declare personal bankruptcy.
Now discharged, I have been building my credit score and have no personal debt. I am about to fill in my SRA declaration forms and the application form. I am worried that my past, although fully disclosed, will prevent me from becoming a solicitor.
I did not in any way act dishonestly. As soon as I realised that my company could not pay its bills, I notified the employees and an insolvency practitioner was appointed.
I am concerned that I am wasting my time and the SRA's time by applying. Will my past prevent me from becoming a solicitor?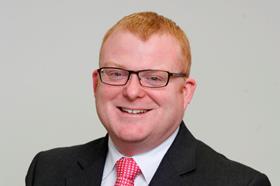 Paul Bennett, partner, Bennett Briegal LLP says…
You are not wasting your time or the SRA's. You do need to be clear about what happened and why it should not hinder the assessment of your suitability to be a solicitor.
The process adopted by the SRA is bespoke to the facts, but within a framework of guidance (the SRA Assessment of Character and Suitability Rules which applied from 25 November 2019). The framework flags up financial factors including your ability to manage your finances and those of your business interests, but as you have confirmed things have moved on. If explained effectively this is now about the discharged nature of the bankruptcy and your management of your financial affairs after the difficulties.
While the SRA will examine the history, you also need to set out the wider issues clearly and explain why the history does not make you unsuitable for admission as a solicitor.
The key with the SRA assessment is be open, transparent and factual, but also outline the factors which help you. Many people simply focus on their concerns, their negative perception and not the positive factors. In reality, the SRA needs all the facts to make the right decision in your case.
As solicitors come from all backgrounds and financial challenges are not unusual, you will not be prejudged. Good luck with your application.
Can I take an extra year off?
I had a baby 10 months ago and while preparing to come back to work, I realised I would like to take another year. I am ambitious in my career, but it feels too soon to go back.
I realise I'll have to leave my firm to do that, but wanted to know the knock-on effects of a two-year career break, and if you have advice for how to return to practice.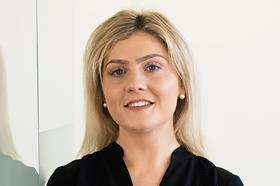 Faith Kelly, principal consultant, Sellick Partnership says…
Firstly congratulations, I hope you have enjoyed maternity leave so far!
This is very common so please do not feel bad for feeling this way. I speak with many people who have had career gaps. It's much more common that you probably think. The biggest and most important piece of advice I can give you is not to worry and do what is best for you. If you go back too soon, you will end up resenting work and that is never a good thing.
I think the biggest thing to consider while you are off is how you will keep your knowledge up to date. I know this can be very difficult with a young family, but anything that you can do to show that you are still taking an interest in your career will be hugely beneficial. For example, I have had some candidates attend one quarterly networking event per month. Some regularly check legal bulletins and read blogs to find out about changes, while others utilise social media networks, such as LinkedIn, to stay in touch with colleagues and stay abreast of their specialist area. This will be hugely advantageous when you eventually decide the time is right to start looking for a new opportunity.
It is also important to understand that your extended absence should not necessarily affect your PQE. I recently had a candidate returning to work who was able to utilise her maternity as part of her PQE. To do this you will need to ensure your knowledge is as up to date as possible, but it is good to know that most firms should view you as an experienced legal professional no matter how much time away from practice you have had.
When you do decide to get back into practice, it is important that you do as much research as possible beforehand. Research the area of practice that you specialise in and make sure you know the top-level changes that have happened.
You also need to think about the firm you want to work for to ensure you can get the work/life balance you need to work alongside your family.
You will also need to think about how returning to work will make you feel and prepare as best you can. Many new mums are anxious about leaving their baby, which is completely natural and understandable. I would therefore be looking at things like childcare, working hours and the flexibility of your new employer well in advance, to give you the peace of mind that everything will be okay.
In terms of securing a role and getting experience, you might want to think about doing some volunteer work to enable you to brush up your knowledge and skills quicker. This could be done one day a week, for example, in the run-up to you finishing your extended maternity leave.
Finally, there are refresher courses that you can take when you are ready to get back into work. The Law Society also has a number of Back to Work Ambassadors who will be more than happy to talk to you and help with any questions you might have.
Got a question for our panel?
Email us at careers@lawsociety.org.uk