I am an LLB law degree graduate who has also completed the LPC back in 2008. I began working at a law firm once I left education but then took time off to have my first child. This turned into a much larger than anticipated break from the legal sphere as I went on to have two more children.
I am now back in part-time work as a legal archivist with a local firm and looking at my options and am struggling to find coherent advice. Would I need to undertake some refresher courses or would it be a case of improving my CV with some legal voluntary work perhaps in order to make my CV more appealing to prospective employers in an attempt to secure a training contract?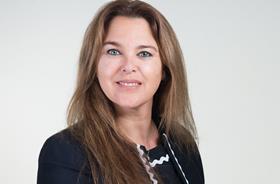 Michal Freeman-Shor, senior associate, Shoosmiths says…
I have no doubt that while on your legal career hiatus you will have picked up many transferable skills that could be valuable to any law firm – multitasking, time management and budgeting are a few that come to mind. If you have done any voluntary work or undertaken committee responsibilities or other roles, these would be a positive on your CV.
You should consider drafting your CV using a skills-based approach rather than a chronological one. This will enable you to properly showcase your talents and capabilities without shining a light on your time off, which may, sadly, be negatively perceived. It would definitely be beneficial to undertake some legal voluntary work. If nothing else, it will make you more marketable to employers as it demonstrates your commitment to the profession. The reality is that the most difficult challenge returners face is the lack of recent work experience.
In addition, you should consider also applying for paralegal roles. Some firms will give training contract preference to candidates who worked with them as paralegals. It is also a great opportunity to get up to date with recent practices and procedures, as well as technological advancements. Even if that firm isn't your final destination, employers will place value on the experience, and the fact you are now up to date with the law is always viewed favourably. Look for an area of law that you would like to practise in and focus your updating efforts on that area.
Also look at the Law Society's website. There are various events and courses tailored for returners which will give you some tools to help your comeback. And networking in legal circles, whether through conferences or old friends, presents a great way to hear about opportunities and can open doors a CV in the post or via email cannot.
Finally, the most important characteristic a returner should possess is perseverance. Have a plan of action, go to conferences, reach out to legal folk, try many things and don't be afraid of rejection or the need to change direction. Most importantly, believe in yourself (even when others don't). The latter is the hardest thing right now.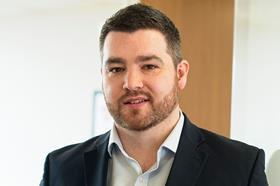 Mark Bailey, senior manager, Sellick Partnership says…
We work with many candidates that have had career breaks for various reasons at some stage in their career, so this is something we have a great deal of experience dealing with. It is important not to let your situation become stressful as there are a number of things that you can do to help your transition back into full-time work.
Firstly, have you asked about opportunities for progression at the firm where you are currently working? At the moment, your focus should be on getting a foot in the door and this could be an easy way to do that, especially if you are already proving yourself as a valuable team member. I would speak with them and ask if they have any paralegal positions coming up and how you might go about applying.
If there are no opportunities where you are currently then you need to think about what distinguishes you from other candidates in the market, and ensure employers recognise this. At graduate level this can be challenging, especially if you have not built up a great deal of experience. You need to think about what you can offer firms, and your additional life experience and soft skills could be a great differentiator. You will likely be competing with other graduates straight out of university that may not have as much experience, so this could be seen as a positive if promoted in the right way.
I would also urge you to look at Law Society refresher courses and workshops that are specifically designed for candidates that are returning to work after a period of absence. These are great for networking, and they will also give you invaluable advice that is relevant to your current situation. They are also a great way to refresh your legal knowledge and to ensure you are totally up-to-date. You should also consider some volunteer work. For example, you could speak with your local Citizens Advice to see if there are any openings. Firms are going to want to see some level of commitment, so if you are using your initiative and seeking out extra-curricular opportunities it is likely they will view your applications more favourably.
Finally, and probably most importantly, please do not worry too much about securing a training contract. At this stage in your career it is more important to build experience. There are plenty of other ways that you can qualify, so focus your efforts initially on finding the right firm/employer for you.