I have recently got a training contract at a high street law firm which I am really happy about. One of my main reasons of accepting this offer was because I enjoyed the fact it was small. I felt that for my training it would be more hands on than in the City, and I would be given more responsibility. I feel that if I get a good grounding in my training contract it would put me in good stead for the future. I could really also put my stamp on the firm in terms of networking and building a small client portfolio. I am currently doing my LPC and I really enjoy litigation both civil and criminal and also private acquisitions.
Some of my peers are telling me that I will get 'stuck' in the high street and won't be able to move into the City upon qualification. I just wanted to know if it really was that difficult to move from high street to the City for such areas of law?
I do appreciate that City lawyers would be dealing with bigger clients and more complex transactions, but principally the methods are the same. Some even suggested I reject the offer and continue to apply for City law firms.
However, I find that solution incredibly risky and the last thing I would want is not to have anything lined up which is the case for many law students considering it is very competitive.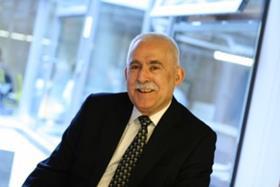 Chris Owen, director, Lawyers Select Limited writes…
Please ignore the 'doubting Thomases' in your peer group. Do not let them unsettle you.
In today's very hard route to qualification a training contract is gold dust and my congratulations on achieving one.
However, despite the present leanings towards litigation, crime and acquisitions (all very different of course) please just concentrate on getting through the exams and get started.
Once at the law firm you will experience different seats. (I have been through that process by the way.) Only then will your interests and leanings, in conjunction with the partners, mean much.
Now cutting to the chase – yes, it is easier per se for anyone joining a commercial firm in London to stay there if taken on and move on if they wish.
Is the fact you are joining a high street law firm a future barrier to joining a better firm in the City? It depends on two factors principally 1) what area of law you specialise in, and 2) how well you interview. Whether you have a following depends of course how transportable that may be at the stage you decide to move and the geographical limitations of that following.
In short therefore, ignore the advice, do not refuse the offer on the table, get good results, enjoy the time with your law firm and only then think about the future. A good legal recruiter/ headhunter will be able to advise you at that time.