I am from a low-income background. I will struggle financially to self-fund the LPC (or the new Solicitors Qualifying Exam) as I have already taken out a student loan to complete the conversion course. A further struggle I deal with daily is my mental health issues.
Deciding not to work while focusing on my studies throughout undergraduate and postgraduate courses has seemingly backfired on me. Many entry-level legal jobs need a minimum amount of legal-environment work experience. I have tried a pro-active approach to finding the experience necessary, such as developing a personal legal consultancy through which I volunteer my free time to my local community, and offered to work with nearby criminal law experts on a voluntary basis.
Do you have any advice on how to secure work experience?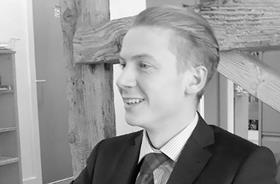 John Bottomley, criminal solicitor, member of the Law Society's Access to Justice Committee, says…
Criminal firms are usually small or medium-sized and as such they may not have a structured intern programme or recruitment process. My best advice is to use the Law Society's 'Find a Solicitor' tool on their website and seek out all the criminal firms in your area. When you have got your list, write to them or ring and ask for some work experience. I sent out my CV on florescent yellow paper to make it stand out. This may not work for everyone but it is about making yourself distinctive and communicating how you can help the firm. If you express an interest in getting your police station accreditation this may help you stand out – as a good criminal firm will always have a busy police station department. The key is persistence. I would also suggest contacting LawCare, as they can provide support and advice on mental health and financial issues.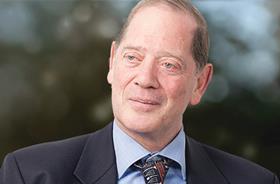 Anthony Edwards, TV Edwards, says…
The cost of qualification is now so high that it is a problem for everyone, and all the more so for those from disadvantaged backgrounds. The problem is even greater for those who want to become criminal lawyers as the eventual salaries are so limited that the debts take many years to pay off. The banks want repayment of loans even if the earnings are not high enough to require the repayment of student loans. Few criminal law firms have the resources to sponsor LPC courses. Avoid London– there are few places available and the cost of living is high. Outside London, look for work as a paralegal on the basis of your degree and do your LPC part-time – exhausting but achievable. Don't limit yourself to crime but look for a private client firm that does still do that work. Then work your way through to a training contract and eventual, if (I'm afraid) slow, qualification. The key is to obtain the police station qualification as this will enable you to earn the firm some money while you build up your experience. The alternative is to work outside the profession to build up some money using holidays and spare time to undertake relevant voluntary and legal work experience, especially if you can obtain police station accreditation. Job satisfaction is great but it comes at a terrible cost. Your position is far from unique and a great many do become very able and dedicated solicitors.