I am 48 years old and have previously worked as a contracts manager although now I am doing care work. I have always had a huge interest in law and would like to retrain as a paralegal. My question is that at my age and background is this a pipe dream or is it achievable and if it is can you point me in the right direction for accredited training?
I do not have many qualifications from school but have studied since through college and have also studied some courses through the open university. I list them below for information. Although not major qualifications, they show I have an interest in the law and also that I am dedicated enough to commit to studying.
GCSE in law through night classes
While studying for a HNC in construction, passed a module on contract law
A diploma in health and safety and studing health and safety law
Have undertaken the following courses through open learn
Starting with law
Judges and the law
Human rights and law
Europe and the law
Forensic psychology
Reply
Chris Owen, director, Lawyers Select Limited
You ask a very direct question in your quest to be a paralegal, 'at my age and background is this a pipedream or is it achievable' and then you go on to ask 'and if it is can you point me in the right direction for accredited training'.
Dealing with the first part, there is no age barrier to becoming a paralegal although by your question you may perceive that there is. In fact when I was at the then College of Law in Guildford in 1973 there was a student in my class in his late 50's who qualified as a solicitor and became a partner in his firm. So aged 60 and in the latter stages of his professional life he was very successful and happy.
Your maturity will probably bring with it benefits for any future employer including I would assume: good time keeping, patience (your caring skills), people skills (from the world of work), desire to be a paralegal and your quest for learning (as evidenced by the courses you have attended), are all qualities that with the backing of a law firm, will stand you in good stead.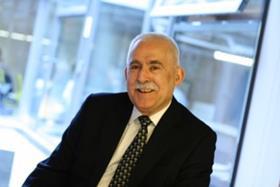 The first step is to get some hands on work experience in a law firm near to where you currently work perhaps, and then see if what you desire is really for you. If it is apply for other placements so that your cv looks better and serious in your plan to be a paralegal. You may have a particular bent for one area of law but if not I would advise that you apply for placements in different types of law firms and get a broad experience.
While you are doing work experience research the training which is available and subject to your financial means, register on a part time, evening or distance learning course to supplement your work experience.
When you feel confident that your CV is now looking like a quasi-legal CV that will be attractive to a law firm, send off a few applications to law firms looking to hire and wait and see the reaction you get. If you get interviews and are not confident that you will come across well, there are plenty of interview coaches out there who can help you and give you an edge. If you get no interviews register with legal recruitment agencies who act for law firms recruiting paralegals and see if that boosts your chances.
It may be that the law firms where you do work experience also take an interest in you and offer you a job, as sometimes work experience is like a practical interview.
Examples of institutions offering training include the Institute of Paralegals. You may also consider whether to train to become a qualified legal executive and CILEX is the place to research.
There is often confusion among those who do not know much about legal qualifications and jobs that are available, but getting your foot on the ladder is certainly possible. The rest is in your hands. There is absolutely no barrier to going all the way if you have the aptitude for learning and maybe you will become a solicitor (having researched the qualification criteria) in your 50's and follow my earlier example of a late entrant to the legal profession who did well.
The Gazette endeavours to feature as many of your questions as possible but regrets that our careers counsellors are unable to reply personally.
Do you agree with our counsellors? Have your say below.