I am a newly qualified advocate in a common law jurisdiction looking to take the QLTS. Will qualification as a solicitor boost my career prospects with a global law firm especially if I was to obtain high scores in both the MCT and the OSCE?
Mark Goodrich replies
There definitely are advantages to obtaining an English law qualification through the QLTS in applying for jobs at a global law firm. However, the reality is that nobody is going to look too closely at your MCT (Multiple Choice Test) or OSCE (Objective Structured Clinical Examination) marks. Indeed, seeing the acronym OSCE, most lawyers are going to think of the Organisation for Security and Co-operation in Europe before they think of a part of the QLTS.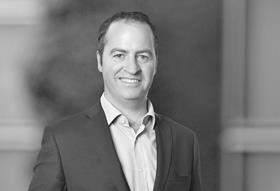 An English law qualification is highly useful simply because English law is so widely used throughout the world as a governing law for contracts. Whilst another closely-linked common law (e.g. New Zealand, Singapore) will probably suffice for a lot of work, the reality is that clients would often expect to see English law qualified people working on their English law contracts, even more so for senior lawyers. For that reason, global law firms will usually help lawyers get qualified as solicitors in England and Wales in any event. However, having the qualification already is certainly helpful. Additionally, it shows a certain amount of determination and confidence to do it by yourself, qualities that are always welcomed at major law firms.
Mark Goodrich is a partner at White & Case