I'm a recent English graduate working as a broadcast journalist but thinking of launching a career in the legal sector. I am considering my options for September and have been looking into taking the GDL. How many opportunities are there for funding? I am willing to work hard and take on unpaid placements if necessary, but I would struggle to fund an expensive master's course.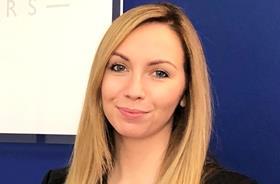 Amy Clowrey, chair, Junior Lawyers Division, says…
As funding is a concern it might be worth looking at doing the GDL part-time alongside your job, but this will depend on your commitments as it will take up much of your free time. It could be worthwhile contacting providers to see whether they have part-time options available and if these are during the evenings and/or weekends. This may give you the option of keeping your job while making the transition into the legal sector, so you are not carrying as much risk.
In terms of funding, your best option will again be to contact the GDL providers. The other thing to note is that there are various scholarships up for grabs – some merit-based, some means-tested. It may also be worth looking into other organisations such as the Sutton Trust to see what advice they can provide or if they have any funding opportunities for which you may be eligible.
You may also want to consider looking at vacation scheme placements which you could potentially undertake during your annual leave at your current job if you do not wish to give up your position just yet. That said, you must be careful not to burn out. Working full-time and studying can be exhausting, so make sure that you look after yourself.
Finally, another thing you need to be aware of is the incoming Solicitors Qualifying Examination. The SQE is due to commence in 2021. You can find out more information on the SRA website.