I'm six years PQE clinical negligence lawyer seeking to go in-house. However, I do not have any commercial experience and feel this will prevent me from making the move. Do you have any suggestions to assist me in securing a role?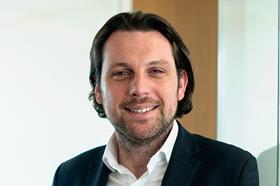 Joseph Aspinall, manager, Sellick Partnership, says…
You are right in thinking that the majority of in-house roles will look for candidates that have commercial experience so it may be difficult for you to secure an in-house position straight away without gaining some experience. The vast majority of in-house roles that I deal with are heavily weighted towards commercial contracts, and my clients generally ask that we source legal candidates with specific experience. If you have your heart set on practicing commercial law then I would advise looking to gain some experience in this area.
Are you able to gain some experience in commercial work or retrain at your current firm? Or are there any voluntary opportunities available that would allow you to gain some experience?
If the opportunities are there and you can retrain that is great, however you may find it difficult to secure a role at the same level as you are working at now. Whilst I am confident you will have a great deal of transferable skills, it is likely you will not have the same level of understanding as somebody who has been practicing commercial law for a number of years, so I would expect you might need to take a step backwards in order to move forward within a commercial role. This isn't an issue, we work with plenty of lawyers that take a step back to pursue a new career path and go on to be very successful, but you need to be aware that this may result in a pay cut for a short while until you have the relevant experience to progress.
Another option that you may be interested in considering would be an in-house role that makes use of your clinical negligence experience. For example you could look at membership bodies for medical professionals and utilise your clinical negligence experience to defend claims. You could also work in-house within the public sector in organisations such as the NHS who look for lawyers with clinical negligence experience.
These roles have many of the benefits of working in-house but would enable you to practice your current specialist area of law without having to take a step back or retrain. In-house roles are also much more varied so you may have the opportunity to pick up more commercial work over time and build your skills in this area whilst utilising your current skillset.
Neil Bentley, corporate counsel, Callcredit Ltd, says…
Thanks for your question. First of all, I'd like to understand a bit more about why you want to go in-house - what is it that you are looking for? For many in-house lawyers, it is an ability to continue the work they were doing in private practice but to have a focus on one client, to have the time to truly get to grips with that client's legal issues. There are some advantages to in-house over private practice if you don't like billing and business development, but be under no illusion that it is less demanding than private practice. The hours can be long, those internal clients can have very unrealistic expectations, and you have to regularly justify your existence as an overhead not a fee earner. Do you have friends who are already in-house? Have you asked them about how they spend their days?
If in-house is for you, then it is worth considering the different types of work available. Yes - you are right - the vast majority will be within businesses who are expecting you to provide the advice they would otherwise be paying a commercial law firm for. Whilst a level of legal soft skills will help in any role, they will expect an applicant to have commercial experience and (to be valuable) several years of it. There are some in-house lawyers whose work is not primarily commercial - for instance, larger teams may have PSL-type roles - but these will be few and far between. One route in would be to look at the range of skills you do already have and how they would enable you to perform in that kind of role. Most in-house lawyers advise on contract and litigation risks, company law matters and the regulatory environment for their company. They offer solutions, find ways forward that enable their employer to do what they want in a compliant manner. To do this isn't just about legal knowledge - it needs an understanding of what makes businesses tick. As you'll appreciate, gaining that takes time. Also, ethically, no solicitor should be in a position where they don't have the skills to perform their role. If you are still keen on the move, then how do you get that commercial experience? I would first of all suggest you dip a toe in the water to be sure it is right for you - can you do some work shadowing either in a commercial team or in-house? It might mean using holiday to do this. If you really want to be that commercial lawyer, then you need to find a way to make the move, although it would be a very understanding and altruistic firm who would let you move teams as a springboard to your eventual departure! As a six year PQE lawyer, you need to be prepared - a move into a commercial team is likely to involve a lot of catch-up work and a drop in salary.
Whilst this may suggest a lot of barriers to your career plan, let me just add that I have seen non-commercial lawyers move directly into in-house roles. It is not impossible, but in my experience not very easy. Please consider this move very carefully - think about what type of law you want to be working in five years on, not just where you want to be doing it.
Contribute ideas and express your interest in speaking at the In-house Division annual conference 2020. Submissions should be received by Friday 15 November 2019. Submit your ideas here.