I am looking for some advice as to the salary I should seek. I have been working for small law firms as a family solicitor for 14 years and have been qualified for 12 years (nearly 13 years). I have been regularly headhunted by a larger regional firm and am in discussions with them to move into a senior role there.
Are you able to please give me a rough idea of what salary I should be seeking in a senior solicitor role. I would be mentoring junior solicitors and running complex cases. I would be taking on a lot of responsibility, which is exciting and challenging.
The firm is succession planning for me to move into partnership fairly swiftly. The firm has approximately 110 fee earners and 30 partners. I am based in Cornwall and have been on a low salary as I felt I was sacrificing pay for a more balanced lifestyle, although it turns out I was working just as hard as everyone else!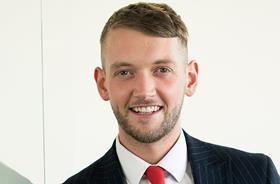 Barney Gibson, senior consultant, Sellick Partnership says…
We have a great deal of experience in the Cornwall legal market and we have found that it is very common for legal professionals to spend a number of years within a smaller firm, building up experience and then moving on, as it sounds like you are doing. This is a great move, and will allow you to continue to build your CV and progress. In terms of your salary, it will of course increase as you progress, how much will be dependent on your experience and the rate you are currently on. Without knowing what you are being paid at the moment it is difficult to gauge how much more this should be, however I would expect you to gain an increase of at least 7 percent on top of your current base salary (this is based on my experience working within the Cornwall area).
Knowing that you will be taking on a much more senior role – which will be a challenge and see you take on a greater degree of responsibility – I would be asking for a 12 – 15% increase on top of current base salary. You will likely have to justify this increase, but if your skills and experience are as you say I wouldn't expect you to have any problems in this area, but make sure you have examples to back up your request. Things like your annual billings will contribute massively towards this, and if you are a consistently high biller you should be able to secure quite a substantial increase.
I would also state, that even though salary is important, you should also think about what else they are offering in terms of benefits as this could make it a very attractive offer. In my experience, car allowance and additional benefits such as healthcare can often make a slightly lower than expected increase worth it.