I am a partner in a mid-size commercial firm in my mid-50s. I had thought that about now would be a good time to leave the partnership and I liked the idea of taking on non-exec roles. These though have proved hard to come by. I'm not ready to 'retire', but it feels like the right time to leave the partnership, and all the pressures that come with it. What are my options? I am a tax lawyer with some corporate finance experience.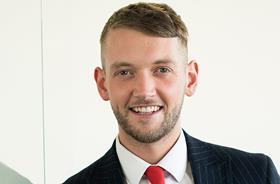 Barney Gibson, consultant, Sellick Partnership says…

In our experience non-executive legal roles are rarely advertised, so I am not surprised you are finding it difficult to find a position that suits – but they are out there. The important thing to think about is what you want to get from being a non-executive director as there are several different ways you can approach it. We have dealt with candidates that want to take a strategic position and work with the senior management team on the direction of the firm whilst stepping away from billing. We have also dealt with senior partners that still want to use their contacts, assist with business development and continue to bill without the additional responsibility of spending their time on management, strategy and growth.
If you are unsure of what you want, think about reaching out to some non-executive directors on LinkedIn and asking for their advice. They will know first-hand what it takes to secure a role and may know about some opportunities that are currently available. There are also specific groups on LinkedIn that you can seek out, and networking opportunities across the UK which would be great for information gathering.
In terms of finding a role that suits, being patient and looking for firms where you know you can add value are the main pieces of advice I can give. Your experience in tax and corporate finance will be advantageous here. Think about firms that specialise in these areas, or that may be trying to branch out into specific areas of the law that you have experience in. I would also advise utilising your network and any contacts you have gained from your career to date. You might want to think about drawing up a list of firms you are interested in supporting, and then contacting people stating why you think you would be a good addition to their non-executive board.
If you are still finding it difficult to find a non-executive role that suits, you might want to consider taking a step down to a role that will offer you the work/life balance you seem to be looking for. We have worked with several senior candidates in the same position, and there is nothing wrong with you finding a role that suits your needs and satisfies your desire to stay within the legal sector for a few more years. This might not necessarily be a non-executive position, but it would give you the exposure to different businesses and would allow you to search for non-executive roles whilst keeping your skills and knowledge up-to-date. You could therefore continue working in the legal field, but it helps reduce the additional workload and stress that comes with being partner.