I qualified as a solicitor in the 1990s and transferred to the bar. I practised primarily in crime and then took a senior prosecution role. I have come to the end of my tenure and am wondering what I should do. I have gained significant managerial experience running a department and being answerable to a senior law officer.
My appetite to go back into private practice is low and the criminal bar is finished – I would never consider going back there. Do you have any suggestions, given my background? I think maybe the public sector may be an idea.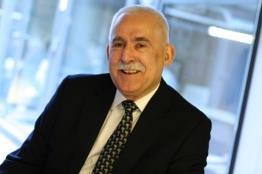 Chris Owen, director, Lawyers Select Limited, says…
I can appreciate the reluctance to go back to the criminal bar after having had a successful break from it.
The 'what to do next' question is one best dealt with on a face-to-face basis with an experienced headhunter/recruiter, but here are my thoughts.
Your background and recently acquired management skills most certainly equip you to cross over into other roles away from the law, with one or two exceptions.
My first questions, if we were having a get-to-know-you meeting, would include matters such as:
Do you have geographical limitations? Where can you not work?
Are there family constraints such as moving home, schooling of children, care for aged parents and so on?
What are your salary expectations?
Are there any no-go areas of job types that do not appeal?
Armed with the answers to the above and anything else which crops up as being relevant, my initial thoughts would be research in the following areas of employment:
Law firm management.
Barristers chambers management as CEO.
Public sector, which you mention, is a very broad area and we would need to hone in on what precisely you may be interested in if I was advising you.
Charities, including hospices, offer a wide range of challenging roles as CEO/COO.
Livery companies in London have a regular turnaround of vacancies for their 'clerk', who is actually the CEO. These are all based in London so if you live outside that may limit your interest.
The Bar Council and Law Society have senior vacancies from time to time.
Other prosecutor vacancies around the world, subject to your family and geographical restrictions.
Police and crime commissioners.
My list is not exhaustive but any seasoned headhunter/recruiter will be able to advise you. In addition, all good recruiters will point you in the direction of more specialist agencies if they do not cover your particular area of interest.
Finally, much of this research can be done by you online. Once you have a list of potential jobs that interest you, make direct applications. Once you have a few interviews under your belt you can work out whether your initial research has unearthed solid possibilities or turned you off them.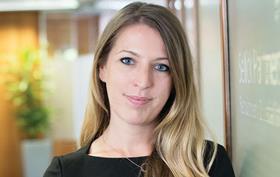 Chelsey Newsom, specialist consultant, Sellick Partnership, says…
It sounds as if you have a great deal of experience under your belt. I think your experience is perfectly suited to the public sector. We have worked with and secured public sector roles for a number of experienced candidates with a similar background to you. We have also dealt with candidates who have been working outside the UK jurisdiction who are now flourishing in public sector roles, so I am confident that finding a new opportunity shouldn't be too difficult.
With your background and experience you would be able to choose between locum opportunities, which would allow you to build experience in various areas of law, or a permanent role within a respected public sector organisation. In terms of management positions, it sounds like you are at the level to grow into this area and this is certainly something that we could explore with our clients.
Without seeing your CV it is difficult to say exactly what roles you would be suited to. We are witnessing an increase in demand for litigation lawyers and there is a huge shortage of prosecution lawyers across the public sector, so either of these options would be suited to you. You could also look at roles within central government and regulatory bodies if that would be of interest.
As you are looking for public sector opportunities, I would be delighted to speak with you and get a clearer understanding of what you are looking for. Most of our legal jobs are within the public sector and we have a number of active roles that would suit your skillset. I am confident that a number of our clients would be interested in receiving your CV.