I will be going on a 'returner' course organised by the Law Society. I have been out of practice for five years having been made redundant. The organisation I worked for went into insolvency and at the time I had around 18 months' qualifying experience. My practice area was mainly housing but I practised other aspects of social welfare law. During the period I have been out I did voluntary work and went back to university to retrain in social care. However, I would like to see whether there is any scope for returning to law. Do you have any advice on whether this is viable?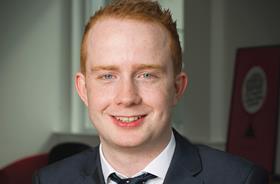 Michael Bailey, manager, Sellick Partnership says…
I help people get back into law every day so I do not see this being an issue. My advice would be to complete the refreshers course with the Law Society, but to also think about voluntary work inside the law to get you back up to speed. By doing this you can get yourself back into the mindset of a legal professional, while learning all the necessary changes that may have occurred during your period of absence.
The most difficult aspect of placing someone coming back into law after a period of absence is the candidate's expectations. Whether that be seniority or salary, many candidates expect much more than they will eventually achieve and will not budge, which can slow down the recruitment process hugely. You therefore need to be realistic with your expectations. An employer will look at your CV and automatically assume you will need lots of help and support. You may be able to showcase your skillsets during interview. However, it may be an idea to look at taking a few steps back and showcase your skills in practice. This way you can build back up to where you were previously.
Another thing to consider is the area of law you want to go into, and the likelihood of securing a role within it. Most areas of law that sit outside of legal aid have now taken a dip and there are fewer roles available. However, they do come up on occasion, so this might be a good time to retrain into another area of law, or to explore other options.
Does anything else interest you? There are a number of very busy practice areas such as property where employers are really struggling to recruit into, so retraining in this area would give you a much greater chance of securing a new role quickly.
I would say you should complete your course, undertake a voluntary role with a local firm (potentially in a new area of law) and then apply for more junior roles after a couple of months. It may feel like you are starting again from scratch. However, if you are not afraid of that you will be fine.