I am in the relatively early stages of my legal career, third-year part-time LLB.
Alongside my studies, I am working in a law firm as a secretary with career prospects to rise through the ranks.
I am looking for some guidance as to whether it would be advisable to pursue a career as a solicitor-advocate or barrister. I have always wanted advocacy to feature heavily in my career, but I like the idea of seeing a matter through from start to finish.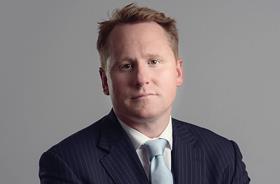 Andrew Morris, solicitor-advocate, ITN Solicitors, says…
The traditional route to becoming an advocate in court has usually been to become a barrister.
Our legal profession, unlike a lot of other jurisdictions, has two distinct branches. The route to becoming a barrister is highly competitive and typically starts with a 12-month pupillage. You will want to think about which area of law you are interested in, as the barristers' profession is mostly specialised. Some areas of law, such as crime and family, involve regular adversarial advocacy – that is, one side challenging another side in court. In criminal law, the adversarial process is illustrated best, with the jury or magistrate deciding whether the prosecution has proven the case or not. Criminal advocacy is challenging at all levels but can be exciting and very diverse at the same time. In civil cases, many claims are settled out of court and there is less advocacy.
The role of a solicitor-advocate can depend on the area of law. In family cases, the solicitor who wishes to use their rights of audience will see a case right through to final hearing, preparing the case and cross-examining witnesses. Criminal solicitor- advocates can sometimes do the same, although being a full-time solicitor-advocate in crime can mean you are instructed by a firm in the same way as a barrister. If you work 'in-house' you will be kept busy with advocacy if you choose to use your rights of audience. You would therefore not see the case through from beginning to end, but it is more likely you will be involved in every hearing – hence keeping a healthy continuity for the client.
Many barristers are instructed at late notice and are given little time to prepare a case, whereas if you are both the solicitor and advocate, you will have greater knowledge of the case you are working on. That said, in non-publicly-funded areas, clients will expect to have the same barrister for every hearing.
There is no right way to do it, but I have found a career as a solicitor- advocate very rewarding and would recommend it to anyone who has a desire to represent clients in court regularly.