Lord Burnett is emerging as a reforming chief justice, as plans to extend broadcasting demonstrate.
Appeal hearings will be shown in full on the internet before long, the lord chief justice announced last month. Lord Burnett of Maldon explained his thinking in oral evidence to the House of Lords constitution committee.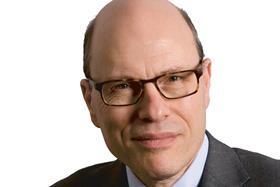 'We are planning to live-stream selected cases from the Court of Appeal, civil division,' he said. 'There are some practical things that are still being worked through, including some contractual issues, but I'm pretty optimistic that that will come along relatively soon.'
Burnett told reporters later that cameras would be installed in the master of the rolls' court and a second courtroom nearby. Hearings could then be viewed online and would presumably be available to broadcasters.
This is a welcome development and can be achieved with no change in the law. Television companies have been able to broadcast hearings from the Court of Appeal for nearly five years now. Four newsgathering organisations employ a video-journalist, Matt Nicholls, who controls cameras and microphones from a wooden tea-trolley that he wheels from court to court.
But relatively little material has found its way onto the air. The measured pace of oral advocacy does not lend itself to soundbites. Criminal appeals cannot be broadcast while there is any possibility of a retrial, which rules out the most interesting cases. Only the judges and advocates may be shown. Nicholls works from just one courtroom at a time and that has to be arranged in advance.
Live-streaming is different. So long as video-on-demand is available – as it now is for the Supreme Court – then anyone will be able to watch an entire hearing at any time.
'We want the public to understand better what we do,' Burnett told peers. 'And this is a very good way of at least putting material into the public domain which might enable some to do so.'
Burnett is well aware that his fellow judges were condemned as 'Enemies of the People' in December 2016 for a ruling about Brexit that attracted much less criticism when it was upheld by the Supreme Court two months later. There were several reasons for this; but one might have been that the Supreme Court hearings were shown online and widely covered on news channels. People could see that the case was being decided on legal issues alone.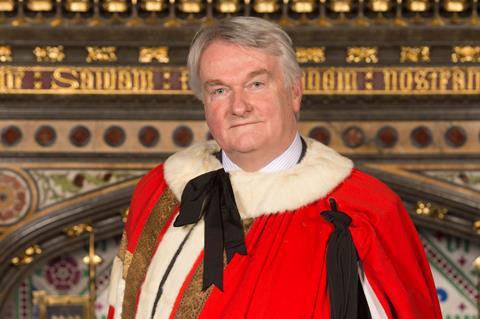 In England and Wales, only the Court of Appeal can be broadcast. Although the original Brexit challenge was heard by senior appeal judges, they were sitting in the Administrative Court. In my view, broadcasting should be extended to hearings of this kind: they rarely involve live witnesses.
But that would need a change in the law. So too would allowing judges' sentencing remarks to be broadcast from the Crown Court, which Burnett is also keen to introduce.
'My personal hope is that we will be able to devise a scheme that enables that to happen, albeit in a relatively small number of cases,' he said. But 'there is a good deal of concern being voiced by many judges that doing this at all could expose the judges in question to security problems; and that's something we'll have to think about quite closely.'
Increasing public understanding of the law is one of Burnett's priorities. The others are improving judicial morale and implementing the 'long overdue' court modernisation programme.
'The current difficulties with judicial recruitment and retention now pose a threat to our ability to discharge the business of the courts effectively,' he said. 'Importantly, the difficulty in recruiting to the High Court threatens to undermine the worldwide reputation of the judiciary of England and Wales and reduce the attraction of London as the pre-eminent centre for international dispute resolution.'
As Burnett explained, recruitment was affected by judges' pay and the way their pensions were now taxed. Another factor was deteriorating working conditions. Some jurors had to put up with disgusting accommodation. He had found a small budget of £7m to deal with problems such as broken chairs and filthy carpets. But hundreds of millions would be needed to restore the court estate to a decent environment.
Burnett expressed optimism that legislation intended to modernise and streamline court processes would be back in parliament before too long. A day earlier, though, the government had offered no more than a hope of progress 'in the coming months'. The previous courts bill lapsed when parliament was dissolved a year ago and a replacement was promised by the government last June.
Because ministers blocked Sir Brian Leveson's expected appointment as a stop-gap chief justice, Burnett was thrust into the role last October without any leadership experience. Since then he has been mastering a huge brief, touring the courts, engaging with Whitehall and still finding time to hear cases. The investment is paying off; and he is beginning to emerge as a reforming chief justice who can get things done.
joshua@rozenberg.net