Sajid Javid, secretary of state for communities and local government, has launched a consultation on proposals to reform the house buying process. The government is concerned at the current transaction levels and is looking to reduce the number of transactions which fall though. Whilst there is currently no statistical evidence showing the proportion of transactions which fail, the report highlights the low levels of trust which commonly exist between buyers and sellers in a transaction.
In a bid to reduce this distrust, the government is exploring ways to increase commitment to a sale on both sides. This is not a new idea; Home Information Packs were introduced for the very same reason under Part 5 of the Housing Act 2004, but quickly suspended in 2010 by the incoming government and scrapped entirely in in 2012. Some claimed that the increased pre-marketing cost in creating the packs contributed to the 2007/08 housing crisis, by deterring sellers from marking their properties.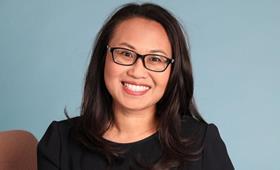 One measure now in consideration is to encourage contractual 'goodwill' agreements, to increase the levels of commitment from both parties to completing the transaction, and potentially developing standard agreements to this effect. It is also hoped this will reduce instances of gazumping. However, there two clear issues with this idea.
Firstly, properties in England and Wales are sold subject to contract, and on the basis of caveat emptor (buyer beware). Consequently, buyers will (usually) survey the property and instruct a conveyancer to perform due diligence. A 'goodwill' agreement must not commit a buyer to a transaction without permitting an easy exit or re-negotiation of price in the case of unsatisfactory surveys or due diligence. This means that the government would need to ensure that the conditions of a 'goodwill' agreement are carefully worded so that they are not just 'lip service'. It is easy to say 'subject to satisfactory survey' but what does that actually mean? There will need to be clear definitions and a built in dispute resolution procedure where there is a dispute as to whether a condition has been met or not.
At all costs, the government must ensure that if a buyer and seller disagree whether conditions have been met, and one wishes to withdraw from the initial agreement with their deposit, they are not then subject to a lengthy dispute and litigation costs. Failing this, the government could end up with a backlash of buyers who have lost thousands of pounds.
The government will also need to ensure that the balance of conditions in the 'goodwill' agreement are fair to both parties. It would be highly embarrassing if the government-issued 'goodwill' agreement was ruled to contain unfair terms!
Furthermore, all readers will be aware of the legal maxim in England and Wales that one cannot contract to contract, or in other words agree to enter into an agreement. Therefore no preliminary agreement can contain an obligation on either party to enter into a full exchange of contracts. The government may find it hard to word such agreements in a way that achieves what they intend without breaching this principle.
In conclusion, whilst the intent behind this consultation is to be commended, introducing binding 'goodwill' agreements may lead to more problems and financial hardship.
Emily Lui is partner and head of the Residential Property Team at Seddons.