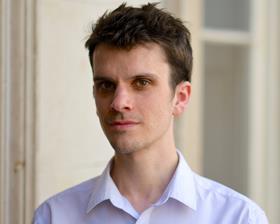 Despite the ominous connotations, when people are called to give 'evidence' before a parliamentary committee the result is often a somewhat cosy affair.
Not so yesterday as the House of Commons' Business, Energy and Industrial Strategy (BEIS) Committee was on the warpath over gender pay gap reporting.
In the line of fire was magic circle firm Slaughter and May - one of many firms who, in complying with the government's Equality Act 2010 (Gender Pay Gap Information) Regulations, did not include equity partners on the grounds that (mainly male and highly paid) partners are not employees.
Gallantly, the firm put up Louise Meikle, HR director, to field the questions. They began with why partners were not included in the returns. The regulations did not require it, was the gist of the predictable response.
'The true gender pay gap is being masked, then, isn't it?' committee chair Rachel Reeves MP snapped back. 'How much does the average partner make?'
'We don't disclose that,' Meikle responded to the unimpressed horseshoe of parliamentarians.
'If I was a young women listening to this,' said Reeves, 'I'd think about not going there [Slaughter and May]. I'd instead opt for one of the firms that does have the initiative to be open and transparent.'
Meikle struck back by asking whether those magic circle firms that had reported partner data [Clifford Chance and Linklaters] had shown anything new.
'With respect', said Reeves - a precursor that does not always mean that - 'It's about telling the truth.'
Conservative MP and barrister Antoinette Sandbach offered brief respite. Noting that two of the other witnesses had uttered not a single word in the session she gently nodded in their direction. 'Perhaps you could tell us a little about the efforts your organisations are making?'
Sadly, the answers must have been too dull as within minutes Sandbach's attention had reverted to the magic circle outfit.
'Why is there a 25% difference between the proportion of female associates and proportion of female partners?' she asked. 'Have you done a fair work allocation analysis to ensure are female associates are being given the work to prepare them for becoming partner?'
'There is scope for different interpretations,' began Meikle before being shot down again.
'Please can you just answer the question,' Sandbach said in her best advocate's voice.
'We haven't looked at fair work specifically. There is nothing surrounding work allocation that we think is having an adverse impact,' Meikle said. She then stated for the third time that three of the last four promotions to the partnership went to women.
Unfortunately for Meikle, to her immediate right was Laura Hinton, chief people officer at PricewaterhouseCoopers – one of the 'big four' professional services firms which all opted to include partners in their pay gap report.
'They've found a way, why couldn't you?' Labour's Albert Owen asked as the hearing reached its denoument.
Meikle called for more guidance from the government on how to provide a report that combines partners.
Odds on Slaughters' next report looking somewhat different?