Supporting people from lower socio-economic backgrounds is an imperative.
I'm a trainee (soon to be qualified) solicitor and an advocate for social mobility cross-sector and in wider society. In my experience the legal profession has made strides on diversity, with several firms making genuine efforts to widen recruitment. It's imperative that this includes social background too. Business research indicates teams which include people with different life perspectives are more effective, being more likely to challenge each other and accurately identify what best appeals to wider demographics.
Such diversity of thought is integral to the business case for diversity – it doesn't make sense to overlook someone from a particular background when that might allow them to provide unique insights in an important situation, or be more effective in winning a client from a similar background. This is as true for social background as for protected characteristics.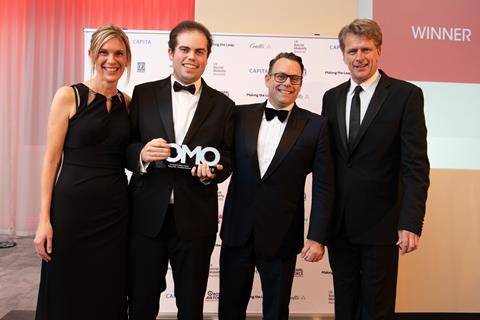 Further, diversity is increasingly prioritised by clients – client pitches include questions about a firm's initiatives and expect diverse teams to be put forward, including in relation to social background – and I've personally seen where these initiatives made a real difference. Ensuring fair hiring, recruitment and retention, and supporting people from lower socio-economic backgrounds to achieve, isn't just a nice thing to do but imperative for firms to survive and thrive.
In the same way, diversity of thought and background is important across the law's public institutions, like the judiciary. The mindset of judges, just like anyone's, are influenced by their backgrounds, and research indicates that individuals from lower socio-economic backgrounds are likely to receive longer and harsher sentences for the same crimes. Were the judiciary's ranks to more evenly reflect society, such discrepancies may well be reduced, with sentencing based solely on the severity of the crime - as it ought to be.
I know from personal experience how important social mobility is. I attended my local comprehensive – like 90% of the population but unlike the majority of solicitors at leading firms, according to the Social Mobility Commission's 2019 State of the Nation Report – and, through hard work and perseverance (as well as being encouraged to focus on the subjects I had an aptitude for, such as English, History, Philosophy and Psychology, rather than being pushed into avenues that didn't work for me), I made it to King's College London. Once there I began to consider future careers and, given its blend of the literary and practical, commercial law seemed the obvious choice. But I had to build contacts from scratch; with the exception of my grandmother and mother, who'd temped for two years and six months respectively, none of my ancestors had worked in the City.
I built a network by consulting graduate recruiters on a topic of key interest to them – fair access to the profession, not just for social background but also disability. I was diagnosed on the autistic spectrum aged nine but it wasn't something my family shied away from or saw as something that changed who I was. Rather, a diagnosis allowed for a better understanding of who I was and how I thought. It's given me great focus and determination when I set my mind to something – and my upbringing, while not privileged through money or connections, gave me the stability of being comfortable in who I was. This helped provide a foundation for me to speak with confidence about how to improve procedures – using strengths-based questions rather than competency questions focused on past roles - so that individuals who didn't have access to high-profile internships through family or friends could be fairly judged.
Through this I secured several vacation schemes and a training contract, and now a qualified solicitor position, with Reed Smith LLP - a firm committed to creating an environment where individuals can be themselves and are judged on merit. I enthusiastically support the firm's efforts and serve externally as an Aspiring Solicitors Professional Ambassador, assisting thousands of applicants – both those from backgrounds like mine, and those facing other, or additional, barriers – to level the playing field that little bit more. I was delighted when, in 2018, these efforts were recognised by the UK Social Mobility Awards.
The Awards, launched in 2017 by Making The Leap and its partners, recognise the importance companies and individuals make to furthering social mobility, such as through contextual recruitment. As well as a range of categories aimed at companies' recruitment, progression, community programmes and all-round commitment to supporting social mobility throughout their operations, there are three new categories for 2019 – School, University and Local Authority of the Year – which are designed to recognise the contribution education and government institutions play, both in giving people from all backgrounds the best chance in life, and in tackling barriers to social mobility in wider society.
But the awards also recognise that organisations don't exist in a vacuum – it's individuals that make up companies, and it's often individual champions of social mobility who encourage wider changes across the company. So the awards also include three individual categories – Champion, Mentor, and Rising Star of the Year – in order to ensure the passion of trailblazers are recognized.
I was honoured to be recognised with the Rising Star Award in 2018 for my advocacy, across the profession and cross-sector, to break down barriers, both to recruitment and to progression, that many from non-traditional backgrounds face. There are many others from similar backgrounds doing great work who deserve to be recognized and who could, in turn, inspire others through this recognition.
If you think a project or workstream you're responsible for deserves to be recognised as best practice – why not apply? the 2019 awards are now open for nominations, closing on 28 June.
More details: UK Social Mobility Awards.