This month we have said goodbye to Brandusa Tataru-Marinescu, who sadly passed away on 28 December 2020 after being diagnosed with melanoma a year ago.
Brandusa joined Kingsley Napley from Taylor Wessing in 2015 as a senior associate and was our first ever specialist, non-contentious construction lawyer and became a partner in 2017. In her years with Kingsley Napley, Brandusa developed our construction practice and built a successful and respected team in the industry.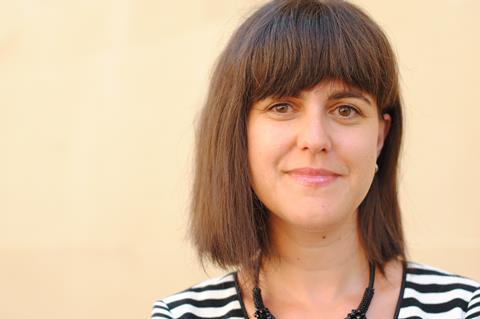 Brandusa was also extremely dedicated to the firm's responsible business efforts and was a passionate advocate for diversity and inclusion, making a significant contribution by raising awareness of issues and spearheading many of the changes and breakthroughs Kingsley Napley has made in this sphere. She was a finalist at the First 100 Years' Inspirational Woman of the Year Awards in 2018, an equality campaign that celebrates past women in law to inspire future generations. In recognition of her commitment and achievements in this area, we have inaugurated an annual award in her name, the purpose of which is to advance the understanding of diversity and inclusion issues in society, through the study and application of law.
Some of Brandusa's close colleagues attended the funeral but due to the current Covid restrictions many were unable to, and instead took some time out for quiet reflection to remember her in their own way. We will be holding a remembrance online for Brandusa on her birthday later this month and we are doing a remembrance book for her. A memorial service will be held later in the year, after the Covid restrictions have been lifted to which clients, business acquaintances and all who knew Brandusa and want to pay their respects will be welcome. We will share details nearer the time.
Brandusa is survived by her husband Horia, their children Kara and Luca, her parents Rodica and Liviu, and brother Radu. Our thoughts are with Brandusa's family at this time and always.
The family have chosen Melanoma Focus, the charity for which members of the firm ran in October, for donations in memory of Brandusa. Donations can be made here.
In the spirit of Brandusa's commitment to inclusion, the online remembrance and the opportunity to pay tribute to her in the remembrance book are open to everyone. Please contact lwoolley@kingsleynapley.co.uk or bowen@kingsleynaplay.co.uk for further details.