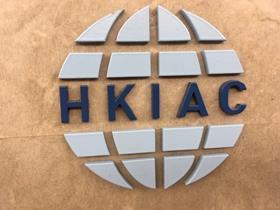 The head of Hong Kong's International Arbitration Centre (HKIAC) has said fears of apparent influence from mainland China as reasons for not choosing the special administrative region as a dispute resolution forum are 'fantastical'.
Speaking to the Gazette, HKIAC secretary general Sarah Grimmer said the centre was on a par with New York, London, Paris and its other main Asian competitor Singapore when it comes to independence.
Nevertheless, she said putting a stop to an alleged perceived influence from Beijing was one of the main challenges facing the HKIAC as it looks to market itself as an attractive forum for arbitration.
Grimmer said it is important to consider what factors can influence the outcome of a case. All parties, she noted, have the opportunity to choose their arbitrators and if they do not an independent panel at the HKIAC will make the choice. Further, no Chinese nationals preside over a case where a Chinese party is involved. 'There is no way mainland China has anything to do with this process,' she said. 'When parties think that because it's Hong Kong then the Chinese government must have some influence is fantastical.'
She added however that the current climate, which has led to speculation that Beijing is tightening its grip over the special administrative region, has not helped.
'We have staff from all over world, if we were to ever to appoint bias people (which we could not do anyway) we would very soon go out of business.'
Grimmer added that the HKIAC would be well placed to deal with disputes arising from China's Belt and Road Initiative (BRI).
Countries that are on the Organization for Economic Development and Corporation (OECD's) assistance list (which includes 70% of BRI countries) are able to use HKIAC facilities free of charge, she said. New rules permitting third party funding will also help parties who would otherwise not be able to afford to bring a dispute, she added, though that provision has yet to be officially recognised.
At the moment, 40% of the HKIAC's overall case load involves Chinese companies with a 'China v non-China' scenario being the most common form of dispute. Around 5% of cases have no Asian parties at all.