Solicitor members of SDT jealously guard reputation of the profession.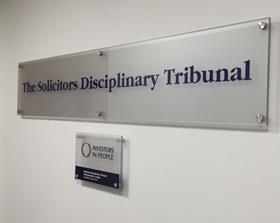 I note with some concern the proposals from the Solicitors Regulation Authority that a lay majority should decide the fate of practitioners facing the Solicitors Disciplinary Tribunal.
Having sat on the tribunal as a solicitor member for over 37 years, I can say with some certainty that I never experienced a solicitor member seeking to advocate a lower penalty than the lay member, or showing any bias in favour of a solicitor. Solicitor members frequently had to explain to the lay member the grievous consequences of breaches in the Accounts Rules or breach of undertakings, and thereby stiffen the resolve of the lay member.
Solicitor members jealously guarded the reputation of the profession.
It would be the clerk to the tribunal who would have to give written evidence to the SRA that there was a solicitor bias when the members of the tribunal were considering penalty and I am very doubtful whether that evidence has or could be obtained.
AG Gibson
Gibson & Co Solicitors, Newcastle