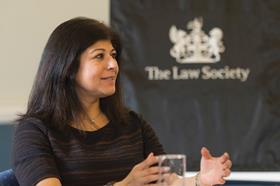 Jay Bhayani, Solicitor and Managing Director, Bhayani Law
With the removal of employment tribunal fees this year you should see an upsurge in work in this field. Even if you operate as an employment law consultant dealing with non contentious advice, it is expected that this work will increase as more businesses are concerned about their exposure and will want to protect themselves. Promoting preventative measures such as drafting contracts, especially for those taking on self employed workers, should keep you busy.
If you are keen on retraining, you would have some great transferable skills into an HR role. HR roles start at HR admin level and go up to HR Director and there is plenty of scope in between. Try contacting CIPD to look at options for you.
Do you agree with our counsellors? Have your say below.
If you would like to add to this response, or send in your own question, please contact eduardo.reyes@lawsociety.org.uk