With such limited opportunities to spend during lengthy lockdowns, it's well documented that many people got into the savings habit. In 2019-20, approximately £75 billion was held in ISA accounts, which is an increase of £7.1 billion over 2018-19. But with a significant chunk going into cash ISAs (£4.8 billion) how much of a cushion will these savings provide if inflation takes hold? (1.)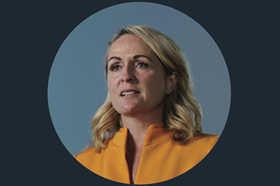 The role of cash
Cash savings are important. They are useful for short- term goals such as a new kitchen or a big holiday. Equally, a cash emergency fund of between three and six months' expenses is very sensible to cover the likes of redundancy, illness or house repairs. But beyond these, holding too much cash for too long can be corrosive for long-term wealth. This is particularly true in today's inflationary environment.
The impact of inflation
While saving in cash feels safe to many, rising prices do erode the real value of cash savings over time. As an example, with inflation at 2%, savings of £10,000 would be worth just £6,100 in real terms after 25 years. If inflation rises to 3%, this figure drops to £4,780 and, at 4%, these savings are worth just £3,750. (2.)
When interest rates are higher, this isn't a problem but the majority of savings accounts now pay less than 1%. The longer savers remain in cash, the more the problem compounds.
What is inflation doing now?
We've grown used to inflation staying close to the Bank of England's target rate but many believe higher inflation is on the way. In the short term, there is pent up spending as people shop and travel following lockdowns while, at the same time, production difficulties have created supply problems, which are pushing up prices. And with governments spending huge amounts on building back after Covid, decarbonisation and infrastructure, there are longer-term reasons for higher inflation.
In response to inflationary pressure, central bankers would previously have increased interest rates. This time, with the recovery so fragile, they have made clear that until economic growth is firmer, they will look through short-term inflationary pressures.
What are the solutions?
It isn't just cash that struggles during periods of high inflation. Inflation is generally bad news for bonds because their income is fixed and so doesn't keep up with higher prices.
Stock market investments can provide better protection against inflation – as long as it doesn't rise too quickly. Companies can raise prices in response to inflationary pressures, which in turn can be passed to investors as higher dividends or profit growth. Because of this, savings held in a diversified portfolio of shares have historically kept pace with rising prices over time.
For those who have saved more since last March, it is worth weighing up the risks of keeping it all in cash. While investments on the stock market do go up and down and there is always the risk of losing money, they do have some natural advantages in today's environment. An investment portfolio that is carefully blended and diversified can help protect the real value of savings.
Speak to Tilney about investing
Tilney offers a range of investment and financial planning services. If you'd like further information, please visit www.tilney.co.uk/law-society
The value of an investment may go down as well as up, and you may get back less than you originally invested.
This article does not constitute personal advice. If you are in doubt as to the suitability of an investment please contact one of our advisers.
1. Government annual savings statistics:
2. Inflation calculator:
Issued by Tilney Investment Management Services Limited, authorised and regulated by the Financial Conduct Authority. Financial services are also provided by other companies in the Tilney Smith & Williamson Group, further details of which are available at https://www.tilney.co.uk/legal-and-protection/registered-details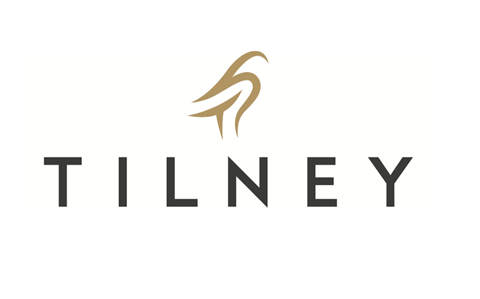 Ann-Marie Atkins, CFP Chartered MCSI FPFS Managing Partner STEP Advanced Certificate – Advising Family Business
Office: Manchester, 0161 819 7110