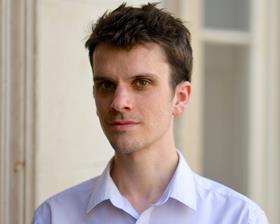 'This court is dead. We're the second city in the country and this is what we have as the major court,' a barrister tells me as he waits to go into one of the courtrooms. This is a bleak verdict on Manchester Crown Court – what should be one of the foremost courts in England and Wales.
This opinion is shared by other court users. A solicitor tells me the robing room is in a state of disrepair: it is small, the chairs are torn and the lifts in the three-story building that take you up there have been out of action for three months.
Like many lawyers I speak to, the solicitor – acting in a prominent murder trial – also complains about the lack of refreshment facilities. 'This is the most stressful time of your life for some of the people here and we can't even get them a drink of water,' she says. Those who do want a drink are forced to go outside to the shops, return via a rigorous security process and sip the drink on re-entry to prove it is not a noxious substance.
Several of the information screens outside the courtrooms are not functioning and the reception desk is unstaffed at various points in the day, leaving just a TV screen to display what cases are happening where.
But the problems are not limited to facilities – or lack of them – inside the building. Court 7 has five cases all listed for a 10:30am start. 'This is quite normal,' a barrister tells me. He adds that, often, more than five cases are listed to start at the same time. 'It's often in these courts when judges deal with defendants who do not have representation,' he explains.
Defendants without representation will soon start to be the norm as the Criminal Bar Association's pledge to refuse new publicly funded work really starts to bite.
Barristers at the court told me they were 'actively considering' stepping up their action also to include no returns – a policy since confirmed. This could effectively derail a trial mid-flow as a barrister would refuse to enact their 'goodwill' protocol whereby they pass on a case to other available counsel should they have a diary clash.
The policy could also pose problems for the solicitor acting in the murder trial. She explains that a diary clash for any of the counsel could derail proceedings. She tells the Gazette of an upcoming murder trial where no counsel has agreed to take on the work. Instead, she is being encouraged to use the Public Defender Service – which she is reluctant to do. 'My firm has never used them before so I have to explain to my client that I'm being encouraged to use a service I have never used.'
Adjacent to the Crown court is Manchester Civil Justice Centre (CJC). The 10-storey building, completed in 2007, is newer and more modern than the Crown court. It is one of several courts earmarked for the controversial 'flexible operating hours' pilot.
Not for want of trying, the Gazette has been unable to establish if and when the pilot scheme, under which courts would open as early as 8am and close at 8pm, will go ahead. Staff at the CJC are none the wiser, too. 'We've heard nothing,' a clerk says, adding that the plans could disrupt the personal lives of many staff.