Julia Szczepanski talks to professionals who are shaping the future of private client work
Over the extensive length of my career, I have worked in high street, regional, national, city, international and global practices. During the course of my career, I have worked with many firms who have happily embraced private client services along with their commercial practices.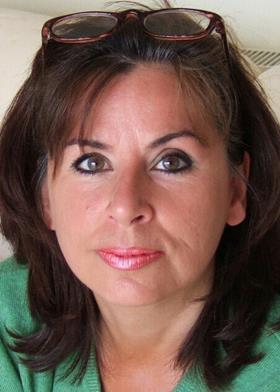 I now work for Certainty the National Will Register, itself a pioneering enterprise which has developed innovative, proprietary technology that continues to meet a real and growing need for registering and searching for missing, or last wills, expediently, and cost effectively in distressing times. I was therefore delighted to be able to speak to four very different operators within the sector, all of whom are operating within very different business models, or have advised upon them.
I was interested to find out, what constitutes a 'pioneering' approach to private practice, and to ask whether private client work is finally getting the limelight it deserves. I identified and spoke to a selection of private client pioneers.
Gill Steel, LawSkills
Gill Steel of LawSkills is a well-known and respected speaker and consultant on private client matters, who offered her 'helicopter' view of the profession gained over the last 30 years
'As we know, due to COVID-19, a lot of commercial work has been put on hold, but in normal times commercial work is so profitable, and so highly skilled and lawyer intensive, that many firms don't really invest in the 'bread and butter' stuff like private client work.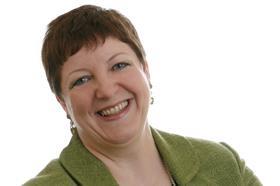 If they did look at this area, they could make massive inroads with the use of technology.
But where you get a pandemic like this, will writing has been thrust into the spotlight, suddenly everybody else is not working, and the will writers are overburdened. Although there are peaks and troughs within other areas of law, good old private client keeps battling on.
Leadership matters, and occasionally, you get stars who build a team, go out and get good work and are very much active in the partnership. They are heard at partnership meetings and get their share of investment.
And that is what it takes to move private client work from being seen as a rather pedestrian kind of work, to a firm that recognises it has its own specialisations and should be supported and developed.'
What do you think about the future of private client work?
'I think the future is quite rosy. People will continue to want fixed fees, that won't go away, you just have to adjust to the way you do the work.
There is more scope in dealing with the older generation, and not necessarily on a fixed fees basis. The older generation (that is the baby boomer generation), is set to grow in the next 20-25 years they will have more need for incapacity advice, care requirements and estate planning. A lot of firms are realising that they need to be dealing with these 'elderly client' matters.
Some firms have created 'older life' teams, who are dealing with LPAs and the administration of money, and dealing with deputyships for them. Some firms who have a history of dealing with personal injury cases, so have had very large sums of money to manage as a deputy, are already specialists in this area.
I would say, that there are going to be a lot more negligence claims around people not taking enough care when taking Will instructions, but that is because fees have stayed too low for too long. Managing partners haven't necessarily recognised the risks, so they haven't put in place the systems to support the Will drafter. The net result is they end up with a Larke and Nugus letter years later saying what did you do, 'well you didn't ask this question and you didn't ask that question'.
If you develop contentious probate work like this there will be lots and lots of work in that area over the next 20 years – there is a lot of intergenerational wealth to make challenging a Will worthwhile.'
Martin Holdsworth, founded IDR Law and member of Certainty Contentious Probate Hub & Area
Martin Holdsworth is a contentious probate lawyer and legal tech innovator. If we take the dictionary meaning of 'pioneering' literally - to develop or be the first to use or apply (a new method, area of knowledge, or activity), then Martin's approach to creating 'value' in his business fits perfectly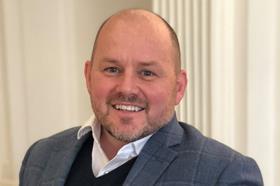 'I am conscious that the distinction between time and value based businesses, means that even if you fix fees, or come up with alternative structures, the reality is that if you are a lean operation and want to get more profitable, you need to put more chargeable time in. That simply means that your existing staff need to work longer, you bring in more people, or you increase your charging structure - that is the only way to change the top line.
That's fine, but I was always knew that there must be a better way. I watched on as Marilyn Stowe sold her law firm and her blog business for a significant sum to PE House Livingbridge – a fantastic achievement secured, I suspect, because she had cracked the 'brand' by merging the time based law firm with the value based social media tech (blog) – it made it more valuable than its constituent lawyers billing.
In my experience, many traditional law firm owners are frightened of change because they don't want their stocks to drop so close to potential retirement. I understand that, but I was curious as to how to change this. IDR Law is a profitable time-based law firm, but I wanted to also create a value-based business – one that provided a 'passive income'.
I decided that the best way to create this was through a non-law firm vehicle and legal technology. I have set up a R&D company called Metrona Technologies, which develops and provides legaltech solutions that primarily help private client lawyers and private individuals reduce the risk of inheritance disputes, or resolve them without incurring legal dispute costs.
The products developed, are a mixture of collaborations with others in the sector, and standalone services. No legal advice is given in any, but the legaltech products empower others to help themselves. To date these include a Will Clarity Statement software plug in for the Legacy Will writing software. I have developed FRisk Management, a software that analyses the real risk of dying without property planning in place – it's a work generation product for lawyers. Larke, a software that helps Will writers record Will instructions in a way that makes the Will more resistant to validity challenges, and iDivide, a joint collaboration piece of software that uses a perceived fairness algorithm to deal with the fair division of estate assets amongst beneficiaries. All the technology is aimed at the private client area, as there is little innovation aimed at this sector of the market.
I have been able to provide solutions to challenges that the law and my practice have enabled me to understand, and through that understanding I can innovate technology solutions to help provide practical remedies to overcome those issues. The benefit of passive income coming through LegalTech products is that it enables me to take less out of my law firm, and allow me to plough more profits back into it without fear of change or preserving retirement values and enabling the law firm to innovate too.'
Tanya Lloyd, Bolt Burdon
Tanya Lloyd is an associate at SFE member firm, Bolt Burdon, winner of the Court of Protection team of the year 2019 and Best Contentious Wills and Probate Team of the Year in the 2019 British Wills and Probate awards; and member of Certainty the National Will Register
How does your firm go about attracting the private client talent?
'If you take a look at our website, it may not be to everyone's taste but it is different, colourful, there are firms out there with a similar type of website but we are one of kind definitely.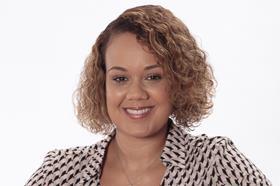 My firm is flexible, modern, we have a personal trainer (which means we have three or four classes a week so we do not have to pay for a gym membership) fresh fruit in the kitchen every day and a netball team. We worked from home and flexibly pre Covid-19 and we have socials every last Wednesday of the month. I think we just attract younger people to the practice anyway. We also have trainees who have already been working in our culture and they love it here.
We have an unlimited holiday policy and all of our private client lawyers are either full STEP and SFE members or working towards it. Education is highly valued at our firm and we aim to help all of our lawyers to improve and develop each and every day.
Another point of difference, quite simple but effective is that we change seats. We sit together as a team for six months a year, and for the other six months of the year we sit together at random. It encourages cross referrals and helps you get to know people across the firm properly whilst removing hierarchical barriers.
At the moment I am sitting opposite an employment partner and a trainee solicitor with a corporate associate next to me. There is a relationship point to be made here too, you get to know people on a more in-depth basis than perhaps you would otherwise, for example in the kitchen every now and then. From a work perspective it means that if you have someone sitting opposite you and you have a potential query on something outside of your practice area, then you are more likely to refer the work to them more easily.
So, all of these things that I am mentioning is what makes us, a happy, interesting place.'
Marketing - Client attitudes to Will Making and seeking legal advice
'I think we are willing to be more flexible; we don't just say it, we do it. That is also a reflection on the Testator's needs, some of our clients are more than happy to come to the office at 11.00am but for others, someone who is very busy, especially the younger client, who likes to do a hundred things at any given time, they will often need to fit things in at different times, especially if fitting things in with their own punishing work schedules.
We are encouraged in marketing. My firm encourages all levels to get involved in marketing - we have a target, a plan and strategy in place, they are pleased about our involvement in developing the practice. We also network with other lawyers. Acting as an independent administrator is a new line of work for us. That comes from networking with other lawyers, or where the law firm doesn't have a contentious estates team, but they need that expertise alongside administering an estate.
We also have a 'peace of mind service', so that's not just about getting a Will, it's about assessing where you are with your financial health. It is also about what you could be doing towards planning your estate, which might be something as simple as tax savings, or it might be putting things in place to protect your family from vulnerabilities.'
Sameena Munir, Kingsley Napley
Sameena Munir is a Solicitor in the private client department of Kingsley Napley with a Court of Protection focus, supporting property and financial affairs deputies, and has been with the team since 2015
Diversity and Inclusion
'The firm encourages partners, fee earners and support staff to get involved with client and business development via different committees and networks. The firm takes social responsibility and inclusion seriously with active networks for diversity and inclusion, LGBTQ & Allies, environment and social mobility (to name a few). This is a good way of meeting people across the firm. KN was ranked 16th place in The Sunday Times 100 Best Companies to Work for in 2019 and its Legal Apprentice programme for students in 2019 was successful.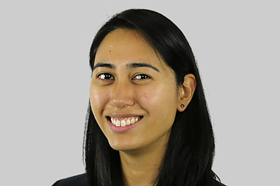 To help with business and client development, the firm is involved in campaigns focusing on specific areas/client groups such as Brexit, Anglo-French clients and private wealth. I think this is quite innovative, although I am sure other firms do this too.
Culturally, we work well together as a team, and over the years this ethos is just getting stronger. We are 375 strong and for 6 consecutive years have been named as a best company to work for. '
Technology and Business Intelligence
'We use Iridium BI, which is business intelligence software that shows us utilization and recovery rates year to date so we can understand both our productivity and recovery.'
Legal Complexities – What are the types of issues that you have noticed during your tenure and experience?
'International succession and mental capacity are major areas of work for us and I'm finding more of our clients own assets abroad or have international connections. I recently dealt with two Statutory Will applications. One involved serving the application out of the jurisdiction complying with special rules under the Civil Procedure Rules – this was interesting and from a private client perspective, you don't tend to think that you might have to do this.
The second application involved considering succession law and double taxation law on foreign property as the client is domiciled in England.
I think that the international element is an interesting development; as clients become ever more sophisticated and have international assets and businesses, you have to deal with those complexities, and clients expect you to understand and deal with this. We have to speak the language of the client.'
Conclusion
The views expressed in this article were only a fraction of the discussions I had with each of our contributors. The overall feeling from those discussions was that, increasingly, private practice is very much taking on board the business disciplines of data management, leadership, technologies, competition, relationship management, human resource development, supply and value chain, resources management and market segmentation.
What is extremely interesting is that the younger generations (X and Y) seem to naturally embrace the intrapreneurial spirit.
The growing complexities of the individual in life, and in business, are creating a private client landscape that is both fascinating and technically wide ranging. Private client work is finally getting the recognition and firm prominence it deserves.
Julia Szczepanski is client projects director at Certainty the National Will Register
Read more about Certainty on the Law Society website.
Thanks to the following interviewees for contributing to this article.
Gill Steel, LawSkills, a well-known former practising private client lawyer, legal commentator and consultant
Martin Holdsworth, IDR Law, contentious probate specialist, legal futurist and innovator
Tanya Lloyd, Bolt Burdon, a double award-winning firm at the 2019 British Wills and Probate Awards
Sameena Munir, Kingsley Napley, a top 20 best place to work, in The Sunday Times 100 Best Companies to Work, 2019.