Jenifer Swallow, Director of LawtechUK, discusses a shared aim for the legal sector to prioritise the responsible use of and access to legal data to drive innovation, uphold trust and deliver outcomes that benefit society. (Sponsored content.)
Legal practitioners and teams use and generate valuable data in multiple formats, from every corner of their operations and client work. It comes from legal documents, knowledge banks, spreadsheets, sales systems, time recording, billing systems, forms, approval flows, policies, emails and external sources such as case law and legislation. It is collected, produced and used across all practice areas, from corporate and commercial, to family, to property, contentious and non-contentious.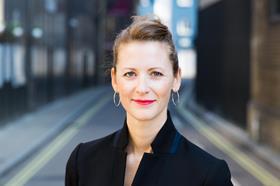 Data represents a £3billion market opportunity for the legal sector in productivity gains alone. However, according to previous studies:
Only 20% of lawyers say their organisation captures data effectively
80% of General Counsels are not confident in their department's ability to identify and manage legal risk.
Volumes of data are growing exponentially and organisations are operating under the constraints of increasing complexity, uncertainty and scrutiny. The traditional, largely manual methods the legal sector has used in its work are no longer effective for the 21st century business environment.
Many people working in the legal sector already recognise this and are pro-actively using legal data to meet specific legal needs and support innovation.
Greater capture, use and shared access to legal data can improve efficiency, productivity and transparency, identify new business models and revenue lines, and create opportunities to address unmet and excluded legal needs through data-led innovation. A strong, trustworthy legal data ecosystem will support better decision making, drive innovation and the creation of more effective and efficient services, fuel growth and productivity, and ultimately benefit society.
Responsible access and widespread use of data is critical to the future success of the legal sector and those who rely on it.
In order to unlock the value of data held within the legal sector, there needs to be a shared commitment to treat data as an asset and work together as a community to increase the capture, use and access to this asset, so it can bring benefits to the sector and to society more broadly.
At LawtechUK, we are helping the legal sector to seize the data opportunity. Earlier this month, we launched The Legal Data Vision, developed with the Open Data Institute (ODI) and a range of cross-sector experts. It is a shared aim for the legal sector to prioritise the responsible capture, use of and shared access to legal data. The goal is not to exploit legal data. Rather, legal data should be seen as a valuable resource that can drive innovation and help legal services deliver positive outcomes.
The Legal Data Vision represents a collective first step towards the entire sector using data to drive innovation and build a strong, fair and sustainable community that upholds public trust, and works in the best interests of the people and organisations it serves. Included in The Legal Data Vision is a framework that sets out how anyone in the legal sector can contribute in their own way to help the sector achieve the Vision, whether alone as individuals, within their teams and wider organisation, and/or collectively across the sector.
We encourage everyone interested in the future of legal and court services to add their voice to The Legal Data Vision by providing a quote or case study via the LawtechUK website. We welcome your experiences, ideas, challenges and commitments.
To find out more about LawtechUK's data work programme visit https://lawtechuk.io/data.
Jenifer Swallow, LawtechUK Director, Tech Nation

Contact us: