Young lawyers will be asked if they have suffered from work-related mental health issues in the past 12 months following stark findings last year suggesting that one in four juniors felt 'severe' stress at work.
A questionnaire is to be sent out over the coming days asking 56,000 young lawyers to report their stress levels. The survey, which is organised by the Law Society's Junior Lawyers Division (JLD), follows a similar exercise last year in which high levels of stress were reported.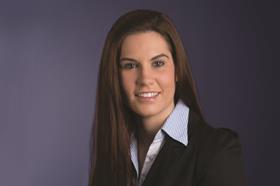 The JLD said it wants to 'monitor and compare' statistics to raise awareness of the issues. Kayleigh Leonie, Law Society Council member for Junior Lawyers, said: 'The JLD is concerned about the high levels of stress and the number of individuals experiencing mental health problems in the profession.'
According to last year's findings, published in April last year, more than 90% of respondents stated that they had experienced stress in their role with 26% of respondents experiencing severe/extreme levels of stress. More than 25% of respondents stated that they had experienced a mental health problem in the past month (whether formally diagnosed or not), with only 23% of those telling their employer about it.
More than 200 young lawyers responded to the survey. Of those, 32% were trainee solicitors, 54% solicitors with up to five years' PQE, and 14% LPC students.
In the coming weeks the JLD will also release guidance for employers on best practice to support junior lawyers, as well as other employees.