Partner, UK and European patent attorney, EIP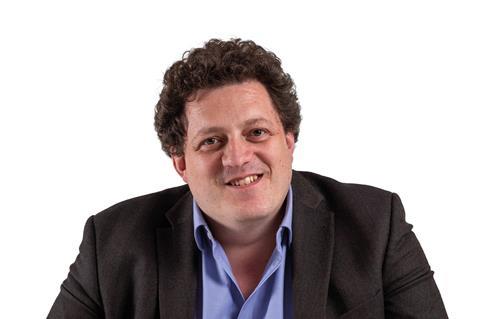 Who? Andrew Sharples, partner, UK and European patent attorney, EIP.
Why is he in the news? The firm represented Unwired Planet and Conversant in a Supreme Court case concerning the licensing of IP that is necessary for products and services to comply with mobile network standards. In a unanimous judgment handed down last month, five Supreme Court justices upheld earlier decisions by Mr Justice Birss in the Patents Court and by the Court of Appeal rejecting Chinese telecoms giant Huawei's case for country-by-country licensing. The judgment states that the English courts have jurisdiction to settle a global licence on FRAND (fair, reasonable and non-discriminatory) terms and to grant an injunction against infringement.
Thoughts on the case: 'The most important part is that it provides a route for the owners of standard essential patents to get a fair return on their patents. For too long, parties have been able to avoid paying royalties by dragging out negotiations and litigation, in the belief that even if they were to lose a patent infringement suit they would only have to pay the royalties they would have paid anyway, and only for the territory in which they were sued. Instead, by being willing to set the terms of a global licence, the court looked at the commercial realities to determine what was fair and reasonable. The court also found that doing a lower-price deal in particular circumstances won't necessarily set a low benchmark for licensing the portfolio to others. Again, this is commercially sensible, and should help provide greater flexibility to parties seeking to negotiate patent licences.'
Dealing with the media: 'Trying to get the considerable amount of background detail across in the 10-15 minutes each journalist usually has available, in order to put the case in context, could have been fairly tricky. However, every journalist I've spoken with has shown a genuine interest in the matter.'
Why become a lawyer? 'I'm a refugee from the lab. I loved my subject but didn't enjoy day-to-day research. Patent law seemed like an interesting way to stay within science, and having begun training as a patent attorney, I also enjoyed litigation and dual-qualified as a solicitor.'
Career high: 'The first instance decision in Unwired Planet was a particular highlight. A lot of people thought the case wouldn't reach trial, and then that it would not have the outcome that it did. Receiving that judgment was immensely satisfying.'
Career low: 'Failing to have revoked, or even narrowed, an overly broad patent granted by the European Patent Office. Although the result was not unexpected, it was nevertheless extremely frustrating.'