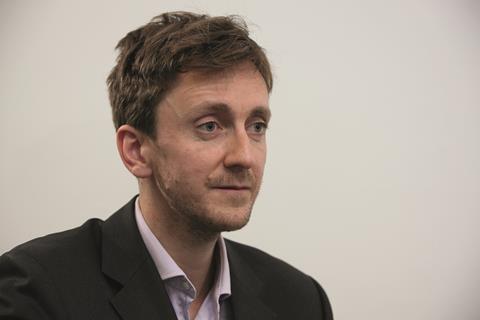 Who? Daniel Carey, partner, Deighton Pierce Glynn, Bristol.
Why is he in the news? Represented campaign groups Big Brother Watch, Open Rights Group and others in a long-running case regarding former UK rules governing the interception of communications and for obtaining data from telecoms operators. The Grand Chamber of the European Court of Human Rights said the rules breached human rights.
Thoughts on the case: 'Our clients began the case in 2013, shortly after the Edward Snowden disclosures revealed the shocking extent of mass surveillance being carried out by UK and US intelligence agencies. It was clear that the existing statutory framework (the Regulation of Investigatory Powers Act 2000) was not fit for purpose.
'A lot of water has flowed under the bridge since then, including the passage of the Investigatory Powers Act 2016, partly as a result of the pressure brought to bear by the applicants' campaigning and the various strands of litigation.
'In its judgment, the court agreed with us that the government had violated Articles 8 and 10 of the ECHR, but did not go as far as we wanted in terms of curtailing [certain kinds of] bulk interception programmes. By requiring "end-to-end safeguards" though, the court has articulated a flexible standard that should ensure that current and future programmes are judged according to human rights standards. This should further empower the UK's regulatory regime (the Investigatory Powers Commissioner). Oversight is now a necessity and not an indulgence.'
Dealing with the media: 'Probably the biggest challenge in a case which has gone on so long (eight years) is retaining interest. It becomes increasingly hard to convince journalists that "it really is it this time". My clients are very skilled campaigners, so I was very happy they took the lead.' Why become a lawyer? 'At the tender age of 18, lacking scientific or mathematics skills and with a vague sense of wanting to do good in an Atticus Finch kind of way. My sister and I were the first in our family to go to university so I think I wanted to impress my parents too. After qualifying in the City it was an epiphany when I realised I could choose to practise in law that helped people who really need it and could effect change.'
Career high: 'Settling a long-running case for a victim of unlawful rendition who had spent 10 years in incommunicado detention as a result of the actions of the UK government.'
Career low: 'I've definitely had some knocks (recent example: losing a judicial review of systemic delays in asylum decisions for unaccompanied children). But I feel very lucky.'