Managing partner, McCue & Partners
Who? Matthew Jury, managing partner, McCue & Partners.
Why is he in the news? Represents Dennis Hutchings, 80, one of several British Army veterans facing trial on charges relating to events during the Troubles in Northern Ireland. Hutchings is seeking to go straight to the European Court of Human Rights to end what are alleged to be discriminatory prosecutions of Northern Ireland veterans.
Thoughts on the case: 'Veterans who served in Northern Ireland during the Troubles are up to 54x more likely to be prosecuted than Republican paramilitaries for offences pre-dating the 1998 Belfast Agreement. Anyone who's committed a crime, soldier or otherwise, should face prosecution. But not by a discriminatory system. That's a terrible injustice to inflict on anyone, let alone those who served to protect our country's safety and security. To compound the discrimination, legislation has now been passed that protects veterans who served overseas, but not in Northern Ireland, from such vexatious prosecutions, creating a two-tier class of veterans. Despite government promises to introduce equivalent legislation for Northern Ireland veterans, there's no reason to believe this will happen.'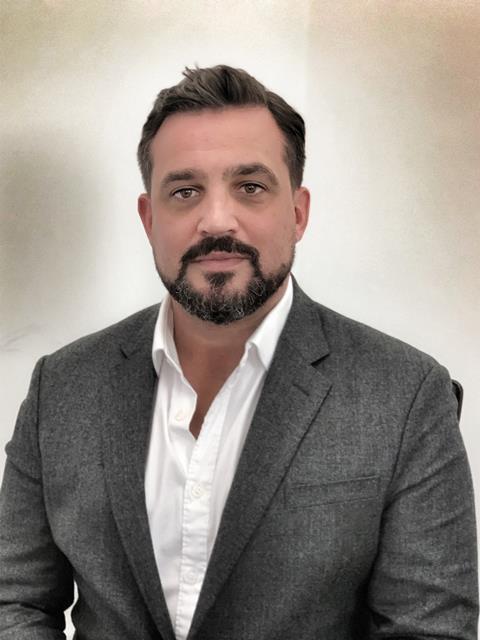 A UK government spokesperson said: 'The UK government is committed to delivering on its commitments to NI veterans, and we have been clear that we will do this as part of a wider package to address legacy issues in Northern Ireland which focuses on reconciliation, delivers for victims and ends the cycle of investigations.'
Dealing with the media: 'There's been a great deal of misreporting. Veterans don't want amnesties: they reject any equivalency with the terrorists. Instead of evading justice, they've cooperated with the authorities. They just want fair treatment and protection from those whitewashing history to transfer all blame from the terrorists to the British Army. The reality is complicated and journalists sometimes struggle to communicate the issues successfully in 500 words.'
Why become a lawyer? 'My parents didn't have the benefit of university but did everything so that I could. I'm in a position to help others – being a lawyer is the best way I know how to do that.'
Career high: 'Securing justice for Sarah Jane Young, whose father was murdered in the 1982 IRA bombing of Hyde Park. The chief suspect John Downey walked from the Old Bailey in 2013 after revealing the government had granted him an effective amnesty. In 2019, Downey was found liable by the High Court and ordered to pay £1m in damages (which will go to charity).'
Career low: 'I was a death row appeals investigator in the US. So much of the work was just trying to keep your clients alive. Too many were executed. The lawyers who commit their life to that work are heroes.'