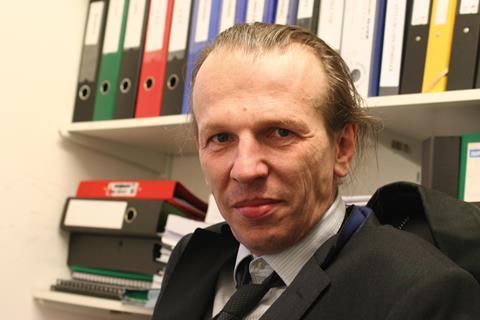 Who? Nathaniel Mathews, senior solicitor, Hackney Community Law Centre, London.
Why is he in the news? Represented council tenant Kevin Okoro, who successfully argued in the Court of Appeal that a suspension on all housing possession proceedings due to Covid-19 includes appeals.
Thoughts on the case: 'After 4pm on Friday we learnt that an appeal against a pre-coronavirus Practice Direction 51Z possession order listed the following Thursday in the county court had been passed to the Chancery Division of the High Court. By the Tuesday, it had been leapfrogged to the Court of Appeal. This never happens. Suddenly, time became elastic, and before I knew it 12-hour days were clocking through in a blur. By the Friday after the hearing, I realised I had just worked 12 days in a row. It was hugely rewarding because the legal community came together to find out what legal protections were necessary in a public health emergency. We learnt that the terms "legal procedure" and "legal proceedings" are nowhere defined in the White Book, so the case may have long-term implications outside the field.
Dealing with the media: 'I don't think the media has begun to understand that before the PD 51Z stay is lifted, the preconditions for even lifting the stay need to be examined publicly and transparently. On 15 June you can go to a non-essential shop, but you won't have the right to appear in person at court to stop your home from being lost. Nobody has considered the risks of going on public transport to get to court.'
Why become a lawyer? 'Helping to empower the disempowered. Also, I realised I wasn't going to be a novelist. Well, not anytime soon.'
Career high: 'Every day at our law centre we do something that will change someone's life for the better. If I have helped mentor or train another lawyer to get this done, that's seven career highs every week. This is still true in lockdown.'
Career low: 'Learning that possession claims may start as of 25 June in remote hearings. The case was all about how tenants need the duty solicitor. A 40-year service primarily staffed by enthusiasts for social justice, whether in charities or the private sector, dead at a pen stroke through lack of imagination. Nil desperandum. We shall prevail again.'
(The government has since announced that the suspension on possession proceedings will be extended by another two months.)