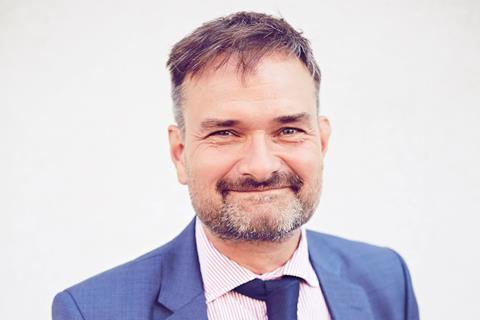 Who? Nick Brett, partner, Brett Wilson LLP, London.
Why is he in the news? Represented former Freshfields partner Ryan Beckwith, who was last year found by the Solicitors Disciplinary Tribunal to have breached SRA principles 2 and 6 after spending the night with a junior colleague in 2016. He was fined £35,000. The High Court overturned both the decision and a £200,000 costs order.
Thoughts on the case: 'Consensual sexual activity between colleagues is a fact of life. Absolute certainty as to the scope of regulatory intervention into that activity is crucial, particularly in a febrile political atmosphere. The decision of the Divisional Court in Mr Beckwith's case is welcome in providing much-needed guidance. The boundaries are now clearly drawn by direct reference to the Code of Conduct. Conduct which amounts to abuse of position will rightly attract regulatory investigation, but what solicitors do in their private lives must remain private unless reprehensible. The judgment is also helpful for employers who may be finding it increasingly difficult to grapple with a changing regulatory landscape and hopefully for the SRA and, indeed other regulators, who remain inundated with reports of this nature.
Following the High Court's decision, the SRA said it was considering the judgment while the SDT said it would not comment on the case.
Dealing with the media: 'There was an enormous amount of press interest. It was a novel case in the regulatory field which attracted salacious headlines. It was also a case based on facts that most people in and outside the profession could relate to. Some of the initial media coverage was inaccurate and sensationalist, in order to try and fit the case into the #metoo narrative. The sexual activity was consensual and there was no abuse of power (indeed, the complainant had already resigned from the firm before the events complained of). With the very odd exception, my direct dealings with the press were perfectly fair and amicable.'
Why become a lawyer: 'The chance to be involved in fighting injustice.'
Career high: 'I am fortunate enough to have been involved in some great cases. It would be difficult to select one, but the outcome of Mr Beckwith's case was particularly important to me.'
Career low: 'It can be frustrating to be unsuccessful at a hearing where you feel that your client's case has been mischaracterised or represented unfairly. Every lawyer has disappointments, but it is usually a question of how you bounce back from those that counts.'