Senior partner, Cambridge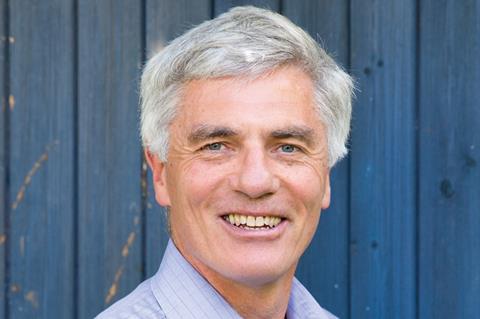 Who? Richard Buxton, senior partner, Richard Buxton Solicitors, Cambridge.
Why is he in the news? Represents London Parks & Gardens Trust, which is seeking a judicial review of a decision of the minister of state at the Ministry of Housing, Communities & Local Government to call in a planning application for a proposed Holocaust Memorial at Victoria Tower Gardens, a grade II listed park near the Palace of Westminster, for ministerial determination. The trust says the government, which is both sponsor and decision-maker, must have appropriate separation between its conflicting functions in deciding planning applications.
Thoughts on the case: 'Plans for a huge Holocaust Memorial and an underground learning centre in Victoria Tower Gardens highlight a major deficiency with the planning system. The government was so worried that it would not get permission for this pet project through normal channels (a meeting of Westminster Council's planning committee, indicating what the council's decision would have been, turned it down unanimously) that it "called it in" to decide for itself. We say that does not reflect EU-origin rules requiring objective separation of functions. We hope this case will help inject objectivity and confidence into the planning system.'
A MHCLG spokesperson said: 'All planning decisions taken by ministers are taken in line with published propriety guidance, which states that planning decisions must be made solely on the basis of valid planning matters. A public inquiry will be held and overseen by an independent planning inspector. The housing minister will make the final decision on the application taking into account the inspector's recommendation.'
Dealing with the media: 'The media and commentators on the Holocaust Memorial project itself have been split. Some believe objectors are antisemitic, others that there should be no change to the gardens, others that an appropriate memorial may be fine, but the underground learning centre will be squeezing an important quart into a pint pot.'
Why become a lawyer? 'After a "normal" start to legal life I realised that it was time to do something for the environment. Stars aligned in the right places and I and a small team have had a lot of fun over 30 years running claimant cases.'
Career high: 'Several cases where we have gone to the far ends of appeal and eventually won. Sadly, the excellent CJEU will no longer be there come next year, but we do have faith in the domestic courts.'