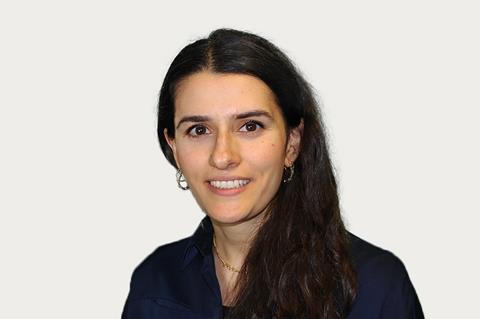 Who? Shirin Marker, solicitor, Bindmans, London.
Why is she in the news? The firm was instructed by Big Brother Watch, a campaign group, to send a pre-action protocol letter to the Welsh government, challenging the decision to impose mandatory Covid-19 passes in Wales.
Thoughts on the case: 'The case raises important questions about the need to balance state control against individual privacy rights. These are particularly significant in the context of the pandemic, where governments across the world are exercising unprecedented levels of control over the rights and freedoms of the public.
'The Welsh government has imposed mandatory Covid passes across a range of premises, including nightclubs and more recently theatres and cinemas, without any publicly available evidence to support the necessity of this measure. Indeed, in advice issued before the introduction of the scheme, SAGE and the Welsh Technical Advisory Cell outlined risks that the scheme may lead to vaccine distrust and that there may be no net benefit.
'We have written to the Welsh government to request the scientific evidence it relied on to implement the scheme. In the absence of any evidence, the Welsh government must take immediate steps to withdraw the measure, which constitutes a disproportionate and unnecessary infringement on the rights of the individual.'
The Welsh government said: 'Cases of coronavirus in Wales are very high at the moment and we all need to work together to bring them under control. Extending the use of the Covid pass to cinemas, theatres and concert halls is another way we can strengthen the measures we have in place to keep us all safe.
'No one wants to see a return to more stringent measures of the type we saw last winter. We want to do everything we can to keep Wales open and safe.'
Dealing with the media: 'The campaign has attracted support from thousands of members of the public, who have collectively raised a very significant sum.'
Why become a lawyer: 'Law is an incredibly powerful tool to help people in need and hold the state to account. Through my job, I've been lucky enough to witness this first-hand.'
Career high: 'Settling a case against the UK government for its role in the unlawful torture, rendition and detention of an individual who spent 10 years in a secret prison in Afghanistan.'