Senior case worker, community law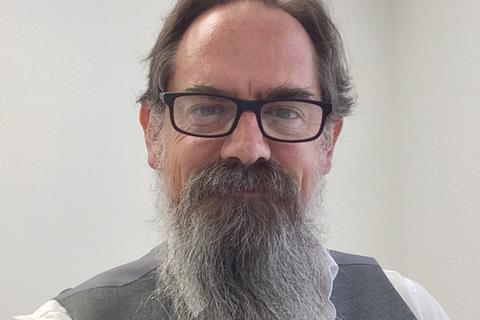 Who? Simon Mullings, senior case worker, community law, Edwards Duthie Shamash, London.
Why is he in the news? Represents Atif Al-Sharif, a refugee who in 2010 fled death threats from the regime in Sudan. Having survived the journey to the UK and the Calais Jungle, he was granted status in the UK. However, he was subject to a assault near his home which left him significantly disabled.
Thoughts on the case: 'Atif has two legal issues following the assault: to be moved to alternative accommodation and his community care needs. Thanks to legal aid we got him safe emergency accommodation and a care plan. We are on track to secure more suitable stable accommodation and for Atif to make his own care arrangements with direct payments. This is early advice and legal aid at work. Hackney Migrant Centre did brilliant early work with Atif and legal aid will allow Edwards Duthie Shamash to get Atif's housing and care resolved.'
Dealing with the media: 'If we want the public to be interested in supporting legal aid we have to let them know what legal aid does. The reporting of Atif's case brought about a crowdfunding page and people are donating to help him. Client stories are powerful and nobody is immune from being positively influenced by a well-told story.'
Why become a lawyer? 'I became a housing caseworker by accident 22 years ago when Dave Emmerson invited me to apply for a job and Sue James lent me a book to learn housing law. I remain a housing lawyer because I can't think of more vital work than to help people retain their home or stop them from becoming homeless.'
Career high: 'I campaign with Justice Alliance and we recently produced the #legalaidMATTERS pamphlet of 70 legal aid cases to celebrate the 70th anniversary of legal aid. The launch of the pamphlet in committee room 10 in parliament was a highlight for all of us in the alliance.'
Career low: 'This year I was refused legal aid three times in a row to take important homelessness cases to the Court of Appeal. It is hard not to take that personally. These are cases appropriate for legal aid. While the decisions are inane and dispiriting, they only strengthen my resolve to work in and campaign for legal aid.'