Partner at Bhatt Murphy, London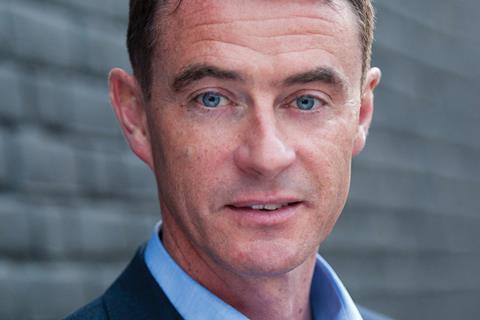 Who? Tony Murphy, partner at Bhatt Murphy, London.
Why is he in the news? Represents Gail Hadfield-Grainger, partner of Anthony Grainger who was fatally shot by a Greater Manchester Police (GMP) officer during a police operation in 2012. A public inquiry established by the home secretary in 2016 to look into Grainger's death published its report this month. The report blamed GMP for Grainger's death, finding that the force 'failed to authorise, plan or conduct the [operation] in such a way as to minimise, to the greatest extent possible, recourse to the use of lethal force'. GMP has been approached for comment.
Thoughts on the case: 'This is a landmark report for armed policing. The excoriating criticisms of GMP made by HHJ Teague QC vindicate my client's seven-year battle for the truth and underline the importance of the chief constable accepting the report's findings without further delay. A statement to parliament is also awaited from the home secretary whose predecessor, Theresa May, instituted the inquiry. Gail Hadfield-Grainger was a truly inspirational client who managed to complete an LLB and LLM while campaigning for justice for Anthony. I am also indebted to my client's counsel Pete Weatherby QC of Garden Court North and Fiona Murphy of Doughty Street, who were superb.'
Dealing with the media: 'The unprecedented nature of the inquiry's criticisms of the police resulted in widespread coverage. The challenge is to ensure that the media continues to hold GMP and the Home Office to account by scrutinising their responses to the structural and cultural reform recommended by HHJ Teague QC as so necessary within GMP. The charity Inquest, which supported the family throughout the inquiry, is leading a call for change. Gail is determined to keep the media spotlight on the authorities to bring about lasting change.'
Why become a lawyer? 'My first exposure to the law was working in Tottenham with the late, great Bernie Grant MP, many of whose constituents experienced (and continue to experience) systematic race discrimination from the police. I wanted to fight that prejudice.'
Career high: 'Becoming part of Bhatt Murphy, where our clients and colleagues provide a constant source of motivation and support. A central focus of our work is securing justice for those who have lost loved ones to state violence, neglect or complicity. A career high would be for lawyers like us not to be needed.'
Career low: 'The introduction of the Legal Aid, Sentencing and Punishment of Offenders Act, which denies access to justice for those who need it most. The erosion of legal aid is a political attack on the least powerful in society and must be resisted, as with cuts to the NHS.'
Photo credit: Sarah Booker