At the start of the first lockdown in March 2020, both the government and the courts made efforts to provide 'breathing space' for companies and stem the tide of legal action flowing out of Covid-19's disruption to business.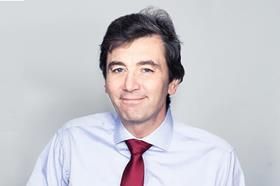 Those efforts reflected concerns that this disruption would be so severe that there would be a deluge of claims in litigation and arbitration. Ultimately, there was a fear that international courts and arbitral tribunals might be overwhelmed by a wave of commercial disputes and that, in turn, international commerce would suffer.
Guidance on enforcement
The government took steps to address this. In addition to financial support such as the furlough scheme, on 7 May 2020 the Cabinet Office produced 'Guidance on responsible contractual behaviour in the performance and enforcement of contracts impacted by the Covid-19 emergency'. It encouraged contracting parties to act responsibly and fairly at each stage of the contract from the point at which a performance problem arises as a result of Covid. Similarly, the British Institute of International and Comparative Law developed its own set of guidelines.
In addition, the courts took temporary steps to relieve the pressure of insolvency on businesses. Readers will be familiar with measures such as moratoriums on winding up petitions and on evictions for non-payment of commercial rent as well as the (now lapsed) suspension of wrongful trading rules. In fact, the government has indicated an intention to introduce a new act of parliament to ringfence pandemic arrears to give tenants breathing space to pay outstanding rent that has built up while businesses remained closed during the pandemic.
Now, the question arises: has there been an increase in disputes as a result of the pandemic? It is not easy to say with certainty but, with the exception of business interruption insurance claims, there does not appear to have been a significant uptick in legal action yet. The Commercial Court figures indicate the number of cases issued in the year to April 2021 were on a par with the previous year. What is more, although figures for international arbitration are less easy to come by, they do not indicate a major increase in cases. By contrast, available figures for mediation for the period March to September 2020 show a 35% drop. However, that was a time when remote mediation was finding its feet and we probably cannot read too much into it at this stage.
That problems have arisen as a result of Covid is undoubted, but it seems (at least from our experience and anecdotally) that businesses have tried to work their way through them. However, one must not forget that actionable rights remain. As lockdown and related restrictions lift, will the gloves be off?
Cabinet Office guidance and 'compulsory ADR'
Unfortunately, the Cabinet Office's guidance is just that – guidance. Beyond indicating policy, it has no legal force and will not stop parties exercising their legal rights as they see fit and their commercial interests dictate. While hitherto it might have made good commercial sense to refrain from action, this may no longer hold true as businesses can make alternative supply arrangements and look to recover losses.
However, there may be a new line of defence available to stem the tide and provide 'breathing space'. On 12 July, the Civil Justice Council (CJC) published its report on Compulsory ADR. In it, the CJC confirms that compulsory ADR is both legal and desirable. It says: 'it is appropriate to permit sanctions for breach of a rule or order requiring participation in ADR' and goes on to say 'the sanction for failure to participate may be to prevent the claim or defence continuing, either by making the commencement of proceedings conditional on entering ADR, or empowering the court to strike out a claim/defence if a party fails to comply with a compulsory ADR order at a later stage in the proceedings. Any strike-out could be set aside if there was a valid reason for non-compliance'.
In light of perceived risks to the economy of Covid-related disputes, public policy and 'breathing space' considerations may now swing in favour of compulsory mediation for disputes in, or headed for, court. That said, extending it to international arbitration is likely to be more challenging. Exactly how compulsory ADR might work in commercial cases has yet to be seen, but it is clear that the days of the 'A' in ADR are numbered. Change is on the way. Compulsory ADR may be the next tool deployed in the quest for 'breathing space'.
Michael Frisby is a partner at Stevens & Bolton, Guildford