Investment treaties are agreements between states on the treatment of foreign investment. Many investment treaties, as well as investment chapters of trade agreements, allow foreign investors to bring claims against a host state in international arbitration for violations of the host state's treaty obligations vis-à-vis that investor and its investments in the territory of the host state.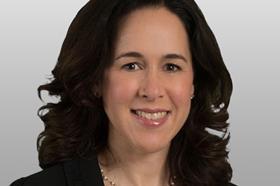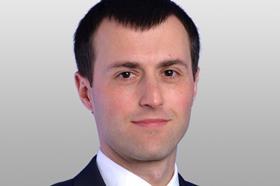 Recent years have seen spirited debate on the pros and cons of investor-state arbitration. For investors, the forum offers a direct remedy in the event a host state violates its treaty obligations. In this way investor-state arbitration acts as an enforcement mechanism, promoting compliance with investment treaties. Both home states and host states also stand to benefit, as the underlying dispute is resolved in a neutral forum, avoiding the need to resolve it through diplomatic channels.
Investor-state arbitration also has been criticised by some, and demands have been made for increased transparency, mechanisms to ensure arbitrator neutrality, and methods to encourage consistency across cases, among others. The United Nations Commission on International Trade Law is considering reform of the current system, with the vast majority of states recognising the need to maintain some form of investor-state dispute resolution.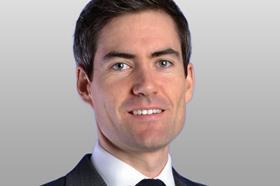 In the absence of investor-state arbitration, disputes between foreign investors and host states could be resolved either in local courts or through state-to-state arbitration. Whereas the former would consider domestic law remedies, the latter option implicates international law.
Investor-state arbitration, though, can play an important role in the resolution of disputes, particularly where local remedies and state-to-state dispute resolution are not reasonable or welcome options. Not all local courts are impartial. Separately, on occasion they contribute to the unlawful discriminatory treatment or expropriatory conduct of a host state. And it is not always feasible or desirable for a host state to launch state-to-state arbitration in defense of its investors doing business abroad.
The case of Yukos investors successfully challenging Russia's expropriation of that company is an example of the type of dispute that would be unlikely to proceed in an impartial manner in the local Russian courts or be resolved through diplomatic efforts. Russia's consent to arbitrate investment disputes enabled those cases to move forward before neutral panels of arbitrators. Similarly, Russia's highly politicised expropriations in the wake of its occupation and purported annexation of Crimea also have been challenged by investors through the neutral forum of investor-state arbitration.
This is particularly significant for the many Ukrainian investors whose property was confiscated in the wake of the occupation; these investors have been able to pursue remedies under the Russia-Ukraine bilateral investment treaty ('Russia-Ukraine BIT') and similar investment treaties with Russia. In those treaties, Russia agreed to arbitrate claims by investors with investments on the territory of the Russian Federation who believe Russia has breached its treaty obligations. While the treaty requires investors to provide Russia with notice of the dispute to see if an amicable resolution can be reached short of arbitration, there have been no reports of Russia settling any disputes after receiving such a notice.
The state-owned oil and gas company of Ukraine, NJSC Naftogaz, has taken this route and recently prevailed on jurisdiction and liability in its arbitration against the Russian Federation under the Russia-Ukraine BIT. Naftogaz and six of its subsidiaries commenced investor-state arbitration under the BIT in 2016. Among other things, Naftogaz and its subsidiaries claimed Russia had expropriated the companies' Crimea-based assets.
This case and others like it raise the question of whether Russia, which claims Crimea as its territory, has obligations in that region under the Russia-Ukraine BIT.
Numerous arbitration panels have answered that question in the affirmative: the fact that Russia claims to have annexed Crimea means that Russia has investment treaty obligations in that territory. This finding is consistent with the consensus of the international community that as a matter of international law Crimea remains under Ukrainian sovereignty.
Russia has obligations under the treaty with respect to investments of Ukrainian nationals in the 'territory of the Russian Federation'. The treaty's definition of 'territory' is not limited by notions of sovereignty, and includes territory such as Crimea that Russia itself has declared Russian territory.
Such an outcome is consistent with the treaty's object and purpose, which includes the protection of foreign investment. Considerations of good faith, too, demand that Russia not be permitted to 'blow hot and cold,' on the one hand asserting it has absorbed Crimea, and on the other hand attempting to deny it has treaty obligations with respect to Ukrainian nationals there.
Russia thus is being held accountable for treaty violations that occurred after its occupation of Crimea. The tribunal in Naftogaz's case will now proceed to the question of damages.
A finding to the contrary would have left Ukrainian investors in Crimea entirely without protection. Not only would that outcome have been inconsistent with the Russia-Ukraine BIT, it would have been unjust given Russia's control over Crimea.
Investor-state arbitration can provide an important mechanism for foreign investors as a neutral means of recourse against abusive conduct by a host state. This includes circumstances, such as in Crimea, where a host state asserts control over the territory in which an investment is made. Numerous investors who lost assets in Crimea at the hands of the Russian government are looking to this neutral mechanism to seek justice and compensation for their losses. Indeed, to the extent these proceedings consistently hold Russia accountable for violations of its investment treaty obligations, they may serve as a future deterrent both to Russia and to any other state contemplating aggressive actions that result in harm to investors.
Marney Cheek co-chairs the international arbitration practice group at Covington & Burling LLP, and David Pinsky is a partner and Daniel Allman is an associate in the practice group.
Covington represents Naftogaz in investor-state arbitration against Russia. Covington also represents Ukraine in various cases against Russia, including before the International Court of Justice