It is of fundamental importance that judicial decisions should be made free from bias or partiality – it has long been recognised that justice must not only be done but must also be seen to be done (R v Sussex Justices, ex parte McCarthy [1924] 1 KB 256). A judge must, therefore, recuse themselves in circumstances of actual or apparent bias.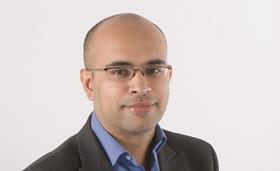 Instances of actual bias are rare, and it is more common for parties to make recusal applications based on apparent bias as illustrated by Ameyaw v McGoldrick & Others [2020] EWHC 1787 (QB). In this recent case, the claimant alleged that apparent bias arose because of the judge's professional relationship with the defendants' counsel and the way in which the judge dealt with a previous hearing in respect of which the judge was already subject to a complaint by the claimant's mother. This note is only concerned with the former issue.
Legal principles
Lord Phillips MR explained the test to be applied when considering recusal applications as follows: 'The court must first ascertain all the circumstances which have a bearing on the suggestion that the judge was biased. It must then ask whether those circumstances would lead a fair-minded and informed observer to conclude that there was a real possibility, or a real danger, the two being the same, that the tribunal was biased.' (In Re Medicaments and Related Classes of Goods (No.2) [2001] 1 WLR 700 and subsequent endorsement in Porter v Magill [2002] 2 AC 357).
In Locabail (UK) Ltd v Bayfield Properties Ltd [2000] QB 451, the court held that each case of alleged bias will depend on the circumstances of the particular case but that a recusal application could not, inter alia, be based on the judge's previous receipt of instructions to act for or against any party, solicitor or advocate engaged in a case before him; or membership of the same inn, circuit, local law society or chambers. Also, in Taylor v Lawrence [2003] QB 528, the court explained that the informed observer can be expected to be aware of the legal traditions and culture of this jurisdiction which included that barristers from the same chambers may appear before judges who were former members of their chambers or on opposite sides in the same case. This close relationship, the court observed, 'has not prejudiced but enhanced the administration of justice'.
Parties' submissions
The claimant's main contention was that the judge, Steyn J, was previously a QC at the same chambers as counsel for the defendants. During her time there she was counsel's pupil supervisor, which meant that 'there was a close relationship' between the judge and counsel which gave rise to apparent bias. Relying on Locabail, the defendants argued that it was well-established that the fact that a judge formerly shared (or currently shares) chambers with a barrister before them will not create an appearance of bias.
Decision
Steyn J rejected the claimant's arguments and refused the recusal application. In doing so, she held that the fact a judge had been a member of the same chambers as counsel for a party 'fell squarely within the examples given by the court in Locabail of circumstances which do not, at any rate ordinarily, give rise to any soundly based objection'. Steyn J also relied on Taylor v Lawrence, which made clear that it was not only commonplace for counsel to appear before judges who were formerly members of their chambers but that such professional contacts between the bar and the judiciary do not give rise to a real possibility of bias.
The judge also distinguished Lord Steyn's comments in Lawal v Northern Spirit Ltd [2003] UKHL 35 that the informed observer 'may not be wholly uncritical of this culture' and that 'standards in the legal profession may change over time'. Steyn J noted that Lawal was concerned with the position where a fee-paid judge who had chaired a tribunal on which a lay member had sat, subsequently appeared as a barrister before that lay member. The Lords did not address the issue of contacts between members of the bar and those sitting as salaried judges with secure tenure.
Further, the Court of Appeal in Watts v Watts [2015] EWCA Civ 1297 held that it was untenable to contend that there was an appearance of bias in circumstances where one of the parties is represented by a barrister who was once the fee-paid judge's pupil supervisor or where the fee-paid judge and the barrister representing one of the parties were members of the same chambers, and the barrister was the more senior.
Following this reasoning Steyn J concluded that: 'It is all the more untenable to suggest there is an appearance of bias in this case where (a) I am a full-time judge, (b) I am no longer a member of the chambers of which Mr Paines is a member; and (c) I am more senior than Mr Paines and I was his pupil supervisor, not vice versa.'
The decision in Ameyaw is a useful reminder of the general principles concerning the issue of bias where the presiding judge has previously had a professional relationship with counsel for one of the parties or where he has been (or continues to be) a member of the same chambers as counsel.
As previous authorities have consistently maintained, the fair-minded and informed observer will be expected to be aware of our legal culture and traditions, including the close working relationship between the bar and the judiciary which has, as Woolf CJ observed in Taylor v Lawrence 'enhanced the administration of justice'. Although it will not be impossible for an application to succeed, the authorities send out a clear message that a party seeking a judge to recuse himself must tread carefully and ensure that its application is supported with compelling evidence and argument.
Masood Ahmed is an associate professor at the University of Leicester and a member of the Civil Procedure Rule Committee