Director, Legal Aid Practitioners Group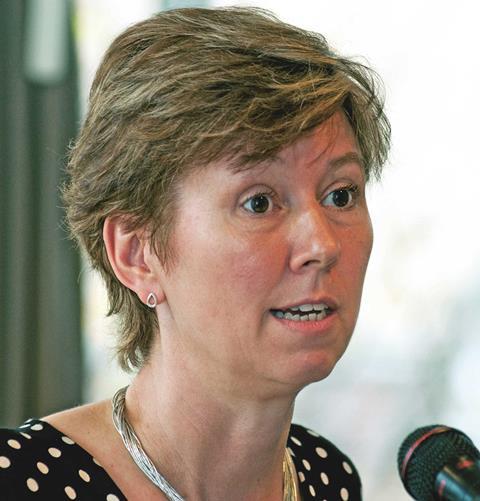 I grew up in Scotland when debate was raging about devolution. At school, excellent history and English teachers engaged us in debates in class and eventually I represented my school in debating competitions. This fuelled my interest in politics and I thought about becoming a lawyer. I hedged my bets and studied both law and politics at university.
Know your area of law backwards, think hard about strategy, understand what your client wants and be good at explaining what is achievable and what is a sensible settlement. Treat all clients with respect.
When I was in practice, many clients were desperate. Some threatened suicide. Everyone in legal aid practice needs to think through how to deal with that situation as it will arise. Some had such chaotic lifestyles you feared for their futures and those of their children. That said, your role as a lawyer is to offer legal advice, not to be a social worker – a crucial difference.
However colleagues and I would, at times, feed clients, take them home and give them clothes. Once we rescued a pet from the home where a client had fled domestic violence.
I'm often asked how criminal defence lawyers can defend people they know are guilty. I try to explain from my two years of doing criminal defence work that the vast majority of people plead guilty and their cases are dealt with in the magistrates' court, but that if clients deny they committed an offence you look at the evidence and advise, but it is important that people are not put under pressure to plead guilty to a crime they did not commit.
There is so much unpaid work involved in carrying out legal aid casework that practitioners struggle. Legal aid work used to be something you did for clients who could not pay you privately. Now it is work you can only do if you have a contract to do it.
It would be great if the government calmed down about legal aid, took price-competitive tendering off the table, and engaged with representative bodies and others to make sensible savings in the criminal justice system.
I am absolutely appalled that entering the profession now is something that is so much easier if you are rich and have contacts. It is in society's interests for lawyers to come from every part of society, not just the wealthy.
I would have no complaints at all if I started again and the same career path happened. I have worked in a law centre, local government, private practice, a charity (Shelter) and now a representative body.