A private court complex based in legal London has opened a 'Covid compliant super suite' to cater for a predicted rise in international disputes.
The International Arbitration Centre's new facility will accommodate up to 100 socially-distanced people, with 50 in the main hearing room. The centre also has separate lifts, office facilities and toilets to minimise the risk of infection.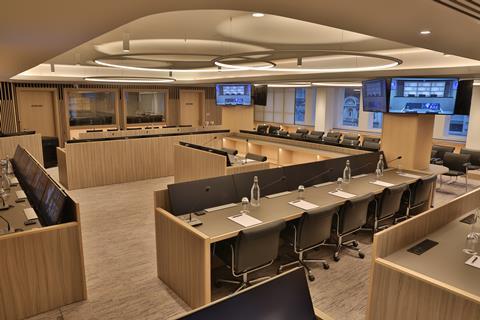 Earlier this year, the centre – on Fleet Street backing on to Chancery Lane – announced it had procured a 'high-efficiency particulate air-filtering system', which holds back pollen and dust particles, and draws in fresh air, rather than recirculating air from the rest of the building. Virtual hearings and hybrid hearings can also take place in the complex.
Alternative dispute resolution is expected to become increasingly popular in the wake of the pandemic. In a new set of guidelines, the British Institute of International and Comparative Law encourages parties to 'avoid and/or minimise protracted legal disputes' and to embrace the 'efficient resolution of disputes, in a manner likely also to benefit the wider public interest'.
In the guidance, businesses are advised to consider alternative dispute resolution measures in order to ease pressure on the court system.