The UK's markets watchdog has gone cold on the idea of a new 'duty of care' safeguard for consumers that would enable fresh compensation claims in the event of future financial services scandals.
Last year the Financial Conduct Authority published a discussion paper on introducing a duty or legal obligation on financial services firms to act in their clients' best interests. This followed scandals such as the mis-selling of payment protection insurance and benchmark-rigging.
In a summary of responses published today, the regulator lists 'legal complexity' and the 'cost, delay and stress of litigation for consumers' among reasons for its decision instead to consider revisions to its existing rules. A statutory duty of care would also imperil 'regulatory agility', the FCA adds, 'because if the pace and will of the courts were to determine the interpretation and application of the duty, then the regulatory environment would become less responsive, flexible and adaptable to change'.
'Most of those in favour of a statutory duty recognised that the cost, stress and complexity of the litigation process make it unlikely that an actionable duty would result in many consumers being able to take legal action against firms for a breach of that duty,' the paper adds.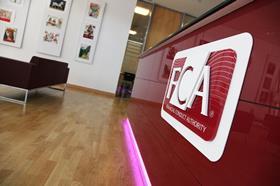 The FCA has ruled out asking parliament for changes to primary legislation that would create a statutory duty of care. Instead the watchdog will publish a new discussion paper in the autumn that will consider amending its regulatory principles to 'strengthen and clarify firms' duties to consumers'.
This will include 'consideration of the potential merits and unintended consequences of a potential private right of action for Principles breaches'.
If, as part of this analysis, the FCA takes the view that there are substantive reasons for supporting a statutory duty, 'we will consider this further', the watchdog says.