National Accident Helpline has revealed that talks over a potential takeover of the claims management company have been extended into a fourth month, amid a 'steady recovery' in trading. Income for the five months to 30 November came in at £17.9m, just 15% lower than for the same period in 2019. Personal injury enquiries in the third quarter bounced back to 67% of last year's total by volume.
NAHL announced to the London Stock Exchange in September that it had received a preliminary approach from the financial and wealth management outfit Frenkel Topping to buy the business in full. Talks were extended in November. Today's announcement of a further delay raises a question mark over whether a deal will be done.
Frenkel Topping must either announce a firm intention to make an offer or give notice that an offer is not coming by 5pm on 13 January. The deadline could be further extended if the NAHL requests this, but today's statement notes that there can be no certainty that a formal offer will be made.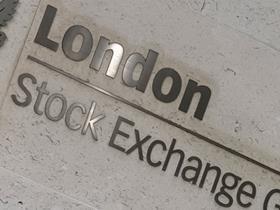 Volumes across each of NAHL's businesses showed a 'steady recovery' throughout Q3, ahead of management's planning assumptions. On entering Q4, the impact of the second national lockdown and localised restrictions hit volumes, but to a 'lesser extent' than during the first national lockdown. Conveyancing volumes in the residential property business in the five months to 30 November were 4% up on 2019.
Frenkel Topping, which provides financial and wealth management advice focusing on asset protection for clients who have suffered serious injuries, is also listed. The company said in September there was a 'clear strategic, operational and financial rationale to combining these two complementary businesses that focus on providing excellent professional support to the victims of life changing injury, incident or clinical negligence'.
2020 has been a rocky year for NAHL, with the resignation of the chief executive ahead of half-year results showing profit before tax down 61% to £1.8m.
Former chair Caroline Brown, who stepped down in October, described the first half of 2020 as the 'most challenging in NAHL's history' and the company moved to restructure its business to make £1m annual cost savings. NAHL said today that cost-cutting and cash generation had cut net debt to £17.1m at 30 November, down from £21m at the end of last year.
Shares in both companies climbed more than 2% in early trading.