The Rt Hon Lord Keen of Elie QC, justice spokesman in the House of Lords, was cleared of misconduct by a bar tribunal this afternoon. However the tribunal found that the dual-qualified Scottish barrister had behaved in a way likely to diminish the trust and confidence which the public places in you or the profession. The case was brought over a 2017 conviction for breaching Section 2 of the Firearms Act 1968 by failing to secure a shotgun.
The tribunal found that Lord Keen's offence was a 'single omission or oversight in the context of a long and unblemished record as a holder of a shotgun certificate'. Lord Keen's act 'lacked any morally culpable property'. While the offence was 'by no means a trivial matter'... his conduct was not so 'resoundingly serious to attract a categorisation of professional misconduct'.
The tribunal stressed that it did not question Lord Keen's honesty, integrity or independence. The complaint was dismissed.
Earlier this afternoon the tribunal heard that Lord Keen did not commit a 'truly criminal act' when he forgot to lock up his shotgun and therefore has not diminished public trust. Addressing a three-man panel, Tom Richards, of Blackstone Chambers, said Lord Keen's firearms offence was an 'entirely inadvertent and one-off lapse' which 'was not a serious offence'. He stressed it was a regulatory offence as opposed to a 'truly criminal' one.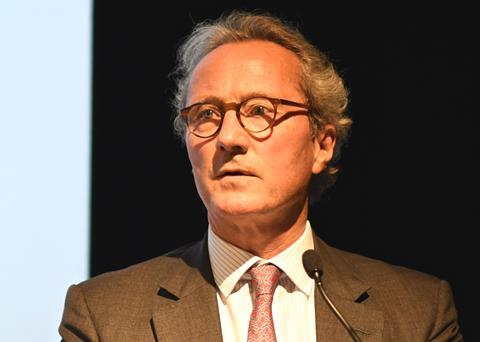 He added that the risk to the public caused by his client's forgetfulness 'wasn't especially great' and there is 'no basis to allege Lord Keen's attitude to compliance is in any sense been wanting.' He noted that his client's firearms certificate had subsequently been renewed.
In response to Richards' submissions, tribunal chair His Honour Michael Topolski said that the shotgun 'might have been adapted for evil use, even murderous use' and cited sawn off shotguns carried by robbers in the past.
For the Bar Standards Board, Tom Forster QC, of Red Lion Chambers, said Lord Keen had put a 12-bore gun in the basement of his five-storey Edinburgh house after a shoot in Christmas 2016, intending to clean it and lock it in a safe. However, he forgot to do this, leaving the gun in an unsecured cupboard when he went on holiday.
The gun – along with ammunition – was discovered by police called to investigate a break-in at Lord Keen's house.
The tribunal heard that nine months passed between Keen informing the Bar Standards Board of his conviction and the BSB telling him it would be pressing charges. Forster said the BSB blamed the delay on 'pressure of work'. However the panel chair said to keep someone in the dark for nine months was a 'terribly long delay'.
Lord Keen said after the finding: 'I was disappointed the BSB brought this complaint. I was very disappointed by the very lengthy period of time it took to deal with the complaint. I'm obviously relieved the complaint has been rejected and dismissed.'
Lord Keen, a barrister at Blackstone Chambers and advocate general for Scotland from 2015, came to national prominence last month when he acted on behalf of the advocate general of Scotland in the Supreme Court prorogation case. He was tasked with summing up the government's appeal against the Scottish court's decision that it had acted unlawfully.