A solicitor who worked on the case that gave birth to the concept of McKenzie friends has said unqualified advisers should not charge for their services – but has dismissed calls for them to abide by a code of conduct.
London criminal defence solicitor Jeffrey Gordon said that applying rules of conduct, as the judiciary is proposing, would create the impression that being a McKenzie is a profession. He said that as McKenzies are unqualified and unregulated, charging for the service should not be permitted.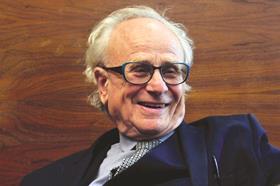 Gordon, 83, celebrated 66 years in practice last month. In an interview with the Gazette, he stressed that the role of a McKenzie should be taken on a pro-bono basis only.
The term 'McKenzie friend' was born in 1970 when Gordon worked on a divorce case representing his client Levine McKenzie. McKenzie had his legal aid withdrawn and Gordon offered to represent him free of charge. He asked Australian barrister Ian Hanger, who was not qualified to practise in the UK, to attend court on his behalf.
Hanger was told by the judge to leave the court and ordered not to take an active role in the case, Gordon said. McKenzie subsequently lost his case – but on appeal the Court of Appeal granted a retrial on the basis that he had been denied representation.
After that, friends or assistants known as McKenzie friends have been allowed to help litigants in person. However, they are unregulated and may not have any training. Some accept fees for their services.
In recent years McKenzie friends have been increasingly controversial. Late last year fee-charging McKenzie friend David Bright was jailed for perverting the course of justice.
The judiciary is expected to reveal the outcome of a consultation on its proposals for a code of conduct in the coming weeks.