Nine more Nightingale courtrooms are due to open by the end of January, with libraries, theatres and town halls to be used for non-custodial cases.
Birmingham Library and Repertory Theatre and Lancaster Town Hall have begun hearing cases from today, and venues in Staffordshire and Cirencester will open in the coming weeks. The new sites will hear non-custodial crime cases, as well as civil, family and tribunals work. Meanwhile, two additional Crown court rooms at the Royal Courts of Justice will be available from 11 January.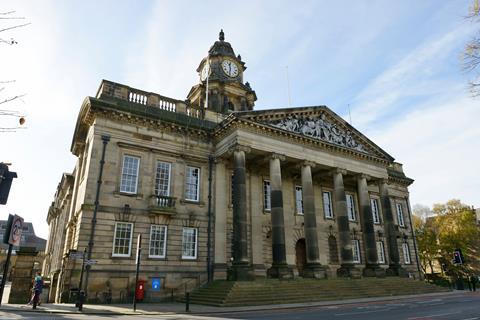 It is hoped the move will free up more room in existing courts to hear other cases, including custodial jury trials, which require cells and secure dock facilities.
The Ministry of Justice said the new venues will bring the total number of Nightingale courtrooms to 40 nationwide.
Lord chancellor Robert Buckland QC MP said: 'From the outset of the pandemic this government has been clear that justice must continue to be done and delivered as swiftly as possible. These new Nightingale Courts will help to boost capacity and reduce the delays caused by this virus.
'Magistrates' backlogs are falling, Crown courts are hearing more cases each week, and we are investing millions in the system to ensure we can drive this recovery further.'
Law Society president David Greene said: 'We are very pleased to hear additional Nightingale courts will be opened over the coming weeks and encourage the government to open more, as they are an essential resource during the pandemic.
'The pre-existing case backlogs across the civil and criminal justice systems have grown significantly during the pandemic – and using unused public buildings as Nightingale courts will help build capacity to clear the backlog. We would encourage HMCTS to be transparent about how the sites are being run, how efficient these measures have been and what improvements could be made.'
Greene added that court time must be used 'as efficiently as possible' and said investing in legal aid for early advice and legal representation 'would help to nip problems in the bud before they escalate and reduce the need for cases to go to court'.