A solicitor jailed last year for three money laundering offences has been struck off the roll. In an outcome agreed with the Solicitors Disciplinary Tribunal, Ross Ian McKay accepted he should be banned after he was jailed for seven years for helping fraudsters develop a multi-million-pound property portfolio.
The Solicitors Disciplinary Tribunal also heard McKay worked as an in-house solicitor for a company which converted money introduced by a convicted drug dealer.
McKay, from Handforth in Cheshire, was sentenced in January 2019 at Manchester Crown Court after it was heard he was gangsters' 'go-to' solicitor who would carry out property transactions without asking questions about where the money had come from.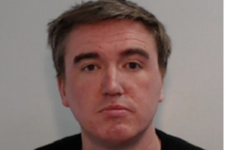 Investigators said following his sentence that McKay was fully aware that transactions were being made to launder criminal proceeds and he was deliberately dishonest in facilitating them.
The tribunal heard that the sentencing judge, His Honour Judge Smith, said McKay worked for two clients on total purchases worth more than £7.3m and assisted them in the acquisition of criminal property.
McKay was responsible for more than 80 property transactions for various criminals, all of whom were subsequently convicted of offences including money laundering and fraud.
The court had heard that deposits were put down on property where the source of funds was disguised and mortgage applications used nominees instead of the names of the legitimate purchasers.
McKay, admitted in 2004, acknowledged his conviction and did not argue against his striking off. The tribunal said he had caused significant harm to the reputation of the profession and its attempts to combat money laundering. Breaches of the law happened over several years and he had direct control over matters during this period. He must also pay £1,450 in costs.